Philadelphia Police Shooting Death Suspects Identified As Brothers Ramone Williams And Carlton Hipps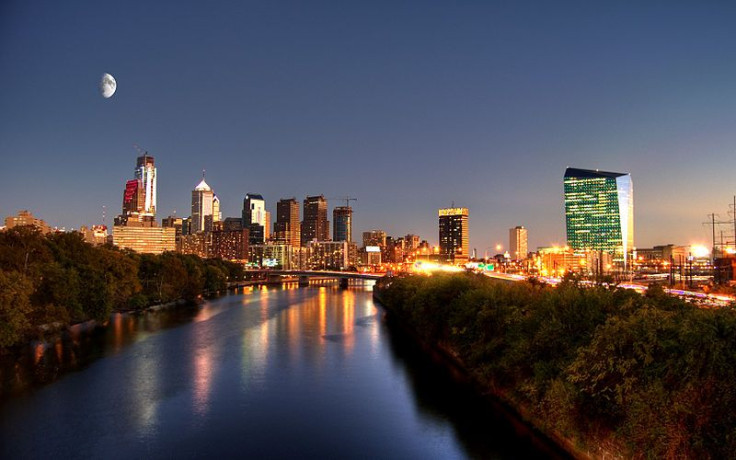 Authorities have identified two suspects in the shooting death of Philadelphia police Officer Robert Wilson III, who was gunned down Thursday during a shootout at a video game store in North Philadelphia. Brothers Ramone Williams, 26, and Carlton Hipps, 30, have been taken into custody and charged with first-degree murder, according to the CBS Philly station.
Wilson, 30, who was in full uniform, was reportedly buying a gift for his son at a GameStop store at 22nd Street and Lehigh Avenue when Williams and Hipps entered the store armed with semi-automatic weapons and declared a robbery. The officer and the suspects began exchanging gunfire, with Wilson ultimately taking a fatal shot to the head.
"This is a time when people are always looking at police and criticizing … This is a sober reminder of the kinds of dangers that police officers face on a regular basis," Philadelphia Police Commissioner Charles Ramsey said, according to CBS. Wilson was an eight-year veteran of the police force and had two children.
"I knew him and had met him. He was one of the best police officers this city has to offer, period," Ramsey said.
The incident occurred around 4:45 p.m. Thursday. Authorities said at least 50 shots were fired. One suspect was hit in a leg and taken to Einstein Medical Center, Philly.com reported. The other suspect tried to get away by hiding in the crowd outside the store, but was identified and caught. Both suspects had prior offenses, and one was on parole.
Philadelphia Mayor Michael Nutter offered his condolences to Wilson's family during a news conference near the hospital where the officer was taken after being shot. "He was doing his duty as a police officer, trying to protect the citizens of this city," said Nutter, according to Philly.com.
© Copyright IBTimes 2023. All rights reserved.