Photo Of 14 Arrested Spring Breakers Smiling, Showing Handcuffs Goes Viral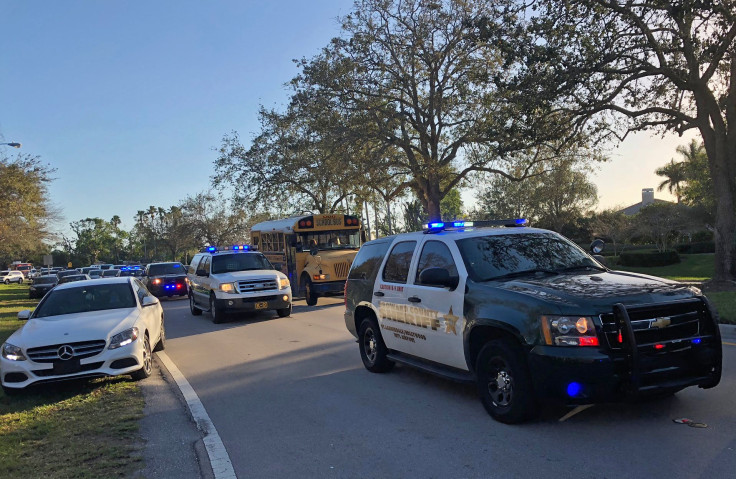 Police in Okaloosa, Florida, on Saturday shared a photo of 14 seemingly cheery spring breakers smiling during an arrest, which quickly circulated on social media.
The Okaloosa County Sheriff's Office took to Twitter and posted a picture of a group of teenagers placed under arrest on a bus headed to jail on March 17. Police said they apprehended the teens for underage drinking, reported WKRG, a CBS affiliate in Pensacola, Florida.
The post went viral, garnering more than 1,700 shares and over 600 comments as of Monday, according to the news outlet. Some of the arrested teens can be seen grinning and posing. One girl showed off her handcuffs while looking directly into the camera.
"Full bus of 14 #SpringBreak arrests by 2:40 PM today. We remind you we have #ZeroTolerance for underage drinking! 21 is the law -and it's strictly enforced for your safety and the safety of those around you," the tweet read.
Spring break arrests are reportedly on the rise as students typically flock to the beach and party. The Bay County Sheriff's Office and the Panama City Beach Police Department reported 76 arrests. Half of the arrests were linked to public drunkenness on the beach. The two agencies recorded a total of 220 arrests as of Monday, according to WJHG, an NBC affiliate in Panama City.
In March 2017, the Bay County Sheriff's Office and the Panama City Beach Police Department together arrested over 168 people for drinking alcohol on the beach, the Panama City News-Herald reported.
Many of the violations were from offenders in their 20's. Officials reportedly banned alcohol sales on the beach after 2 a.m.
"The beaches were dangerous," BCSO Lt. Steve Nagy of the beach patrol unit said. "We were progressively getting worse each year.
"It's early, but I'm glad to see it has calmed down. I wouldn't have taken my own family to the beach back then. It's a different ball game now."
© Copyright IBTimes 2023. All rights reserved.