Piers Morgan Demands Apology From 'The Talk' For 'Bullying' Sharon Osbourne After She Defended Him
KEY POINTS
Piers Morgan wants the hosts of "The Talk" to apologize to him for their alleged "disgraceful slurs" against him
The former "GMB" host said his pal Sharon Osbourne was shamed and bullied into apologizing for defending him
This came after Osbourne clarified her stance on racism and apologized to those she had "offended"
Piers Morgan wants an apology from CBS' "The Talk" after friend Sharon Osbourne was allegedly "bullied" into apologizing for publicly supporting him.
Morgan took to Twitter Friday to share his reaction and thoughts on the apology Osbourne posted on the platform following her heated exchange with her "The Talk" co-hosts Wednesday. The former "Good Morning Britain" host accused them of "shaming" Osbourne into issuing an apology for defending him against allegations of racism.
"Sharon's been shamed & bullied into apologizing for defending me against colleagues accusing me of racism because I don't believe Meghan Markle's bulls--t. This is where we've reached," he wrote. "I demand an apology from those @TheTalkCBS bullies for their disgraceful slurs against ME."
This came after Osbourne explained why she stood by Morgan after the latter said he didn't believe Meghan Markle's statement that she had suicidal thoughts when she was still a working royal.
Some had taken her outspoken support of Morgan, who has been accused of racism, as her stance on the issue, but she made it clear that she does not condone racism.
"To anyone of color that I offended and/or to anyone that feel confused or let down by what I said, I am truly sorry," she wrote. "I panicked, felt blindsided, got defensive & allowed my fear & horror of being accused of being racist take over. There are very few things that hurt my heart more than racism so to feel associated with that spun me fast! I am not perfect, I am still learning like the rest of us & will continue to learn, listen and do better."
"Please hear me when I say I do not condone racism, misogyny or bullying. I should have been more specific about that in my tweet. I will always support freedom of speech, but now I see how I unintentionally didn't make that clear distinction," she continued.
On Wednesday's episode of "The Talk," Osbourne broke down as she defended Morgan and said she feels "like I'm about to be put in the electric chair because I have a friend who many people think is a racist and that makes me a racist."
Morgan and Osbourne served as judges together on "America's Got Talent."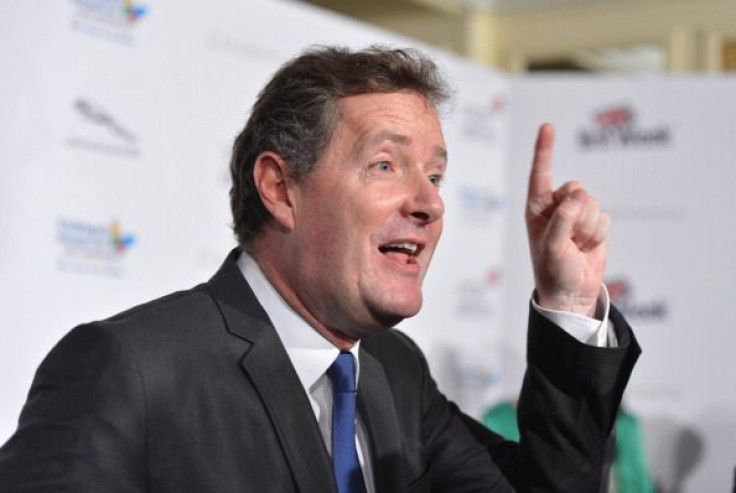 © Copyright IBTimes 2023. All rights reserved.