Piers Morgan Gets Tested For Coronavirus After Showing Mild Symptoms
KEY POINTS
Piers Morgan announced Sunday (May 3) that he fears having the coronavirus due to mild symptoms
The English TV host and journalist got himself tested "out of an abundance of caution"
Morgan is currently on break from his TV gig "Good Morning Britain" until he gets his COVID-19 test results back
Piers Morgan got tested for coronavirus after he manifested mild symptoms of the illness.
On Sunday (May 3), the British TV host took to Twitter to express his fear that he might have the coronavirus. Morgan, 55, is currently taking a break from his role on "Good Morning Britain" while awaiting the results of his COVID-19 test, CNN reported.
On his Twitter post, the journalist wrote that within the 48-hour window, he experienced "mild" symptoms which he believed were akin to that of the coronavirus symptoms. He also stated that he took the test "out of an abundance of caution." Although Morgan did not divulge the symptoms he was suffering, the 55-year-old host decidedly settled back from the show until he is able to get ahold of his test results.
To cover for Morgan, the ITV show's Monday program edition was instead hosted by fellow English TV journalist Ben Shephard alongside Susanna Reid, Morgan's regular co-host.
As per Page Six, Morgan's 19-year-old son, Albert, had been infected by the virus more than a month ago. The TV host revealed on the show that his son also exhibited symptoms such as the lack of sensory stimulation. "He had that taste and smell thing that I think now most people are associating with the virus," Morgan stated during that time. "It's a very unnerving thing to get."
For the past few weeks, Morgan has also reportedly been the target of Britain's coronavirus coverage garnering a mix of both praise and criticism for interviewing government figures. In a report by The Sun, the TV journalist became the bete noire when the ITV television program was warned over Morgan's "combative" reportage after avoiding an Ofcom investigation.
"We remind ITV that there are compliance risks in relying on a 'combative dynamic' between presenters as a way to provide challenge and context for the broadcast of content which may cause offence," an Ofman spokesman stated amid the ruled out decision to forgo a full investigation of the British television program.
Additionally, Morgan also received a slew of criticisms with more than 1,500 people complaining to Ofcom and accused the TV host of mocking Chinese people on "Good Morning Britain," The Sun reported. Morgan procured backlash last Jan. 21 for mimicking a Chinese accent while commenting on Peter Phillips' Chinese milk brand advertisement.
The TV program defended their regular show host issuing a statement that it wasn't his intention to demean and that his jest was merely a "spontaneous reaction to the advertisement."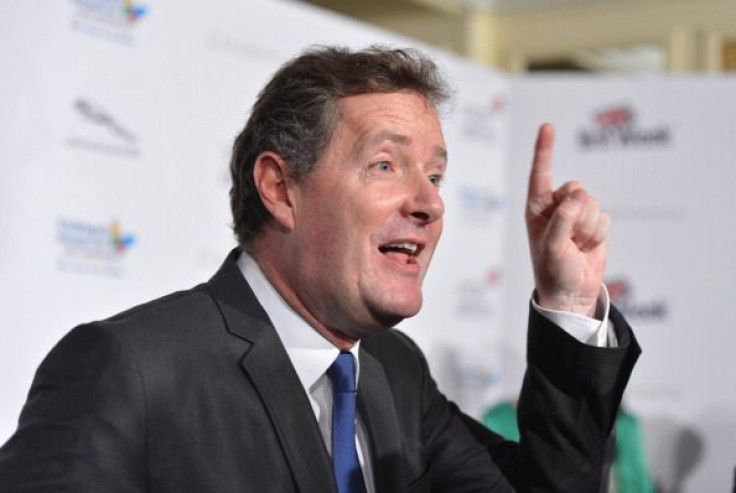 © Copyright IBTimes 2023. All rights reserved.