'Pikmin 3' Release Date: Nintendo Wii U Sequel To Appear At E3 Expo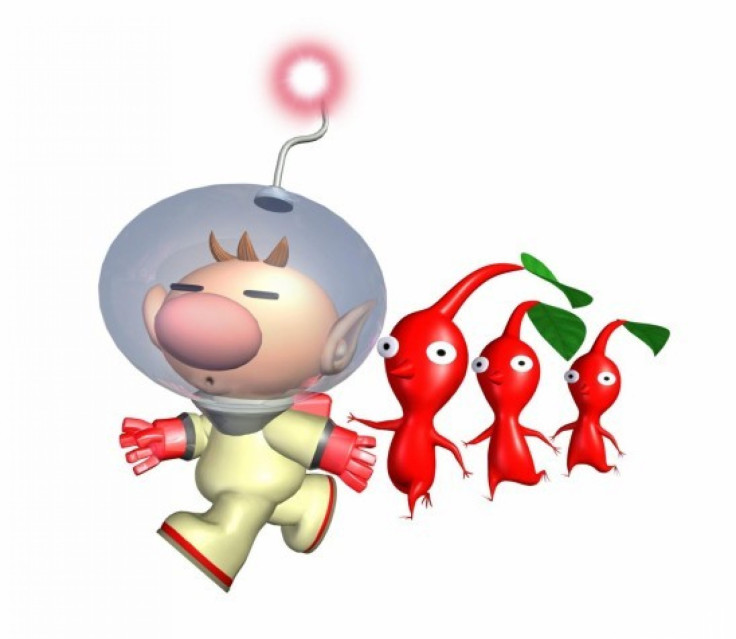 Nintendo game designer Shigeru Miyamoto has confirmed that the long-awaited Pikmin 3 will be among the games Nintendo brings to the E3 videogame expo in early June to build excitement for their new console, the Wii U. Although there is no official release date for the game, it seems likely that Pikmin 3 will come out at the same time as the Wii U (this Fall at the earliest and by the winter holiday shopping season at the latest) just like the original Pikmin game, which came out alongside Nintendo's GameCube.
Videogame fans and consumers have been waiting for a new Pikmin title since 2004, when Pikmin 2 was released for the GameCube (the game was re-released for the Wii in 2009). The series follows a space explorer named Captain Olimar who is marooned on a foreign planet when a comet crashes into his space ship, ruining his intergalactic vacation. The player controls Olimar, who has 30 days to rebuild his broken spaceship with the help of the planet's indigenous creatures, the Pikmin. In Pikmin 2, Olimar must travel back to the Pikmin planet to collect valuable debris. It is believed that the Pikmin planet represents a post-apocalyptic earth where human beings have died out.
Miyamoto first hinted at the possibility of a third installment in 2007 during an interview with IGN. I certainly don't think we've seen the last of Pikmin, he said. I definitely would like to do something with them, and I think the Wii interface in particular is very well suited to that franchise. Well, Nintendo may have missed its chance for a Pikmin game on the Wii, but the Wii U's dual-screen may open up more possibilities for the new sequel. In 2011, Miyamoto confirmed that Pikmin 3 was in development by Nintendo.
On April 15, Miyamoto told El Mundo that Nintendo would be bringing Pikmin 3 and a new Mario Bros. title to E3. Nintendo confirmed the news to Game Informer.
In a recent interview, Mr. Miyamoto confirmed that a new Pikmin game will be shown at the E3 Expo in June, a representative from Nintendo of America said. He believes that anyone who has played Pikmin games in the past will enjoy playing.
© Copyright IBTimes 2022. All rights reserved.
FOLLOW MORE IBT NEWS ON THE BELOW CHANNELS