'Pillowtalk' Singer Zayn Malik Comments On One Direction Member Louis Tomlinson's New Baby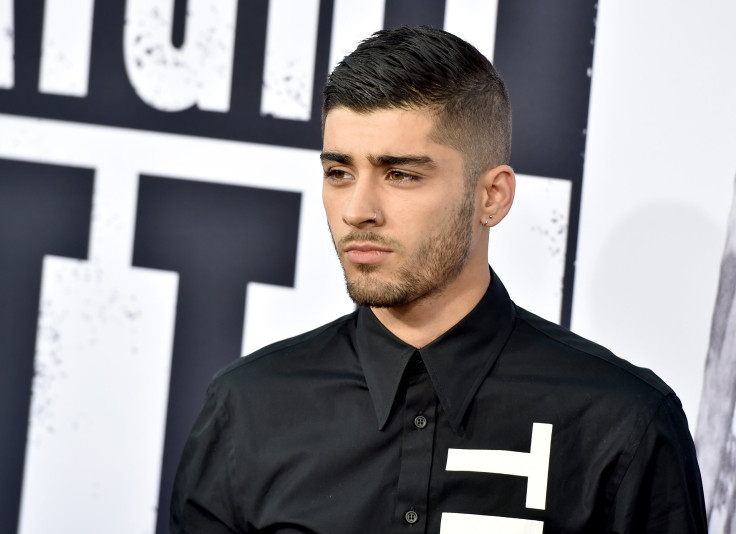 Louis Tomlinson's new baby is adorable. And apparently we aren't the only ones who think so! During an interview on the London radio show Capital Breakfast, former One Direction member Zayn Malik dished his thoughts on Tomlinson's little boy.
"His kid if cute as f—k so obviously I favorite it," Malik said, revealing that like us he also double tapped the sweet image of Tomlinson cradling his newborn son named Freddie. According to the 23-year-old singer, he first learned the news that his former band mate had welcomed a son while he was browsing through his Instagram feed.
"Obviously I wish [Tomlinson] the best of luck," Malik, who was promoting his sexy, new single "Pillowtalk," added. But due to the pop sensations very public falling out, Malik explained his options were limited on how to congratulate the new dad.
"We're not talking on friend terms obviously, so that's as far as I can go, by favoriting his picture," Malik said.
In May 2015, two months after Malik had officially exited One Direction, the boys got into a heated Twitter argument — which ignited over Mac Filters. It began when Naughty Boy posted a filtered photo of himself with Malik on Twitter. Tomlinson, 24, quickly responded to the tweet with a diss: "Remember when you were 12 and you used to think those Mac filters for your pictures were cool haha! Some people still do HA!"
Naughty Boy fired back, claiming Tomlinson "can't even sing" while Malik asked his ex-band mate whey he was making such "bitchy comments."
Tomlinson never responded to Malik's reply but we're hoping that Malik's recent double tap will officially squash the boys' feud. After all, the two do have a whole lot of history!
© Copyright IBTimes 2023. All rights reserved.