Pilot's Incompetence And Poor Leadership Blamed In Fatal Marine Corps Jet Crash
The deadly collision between a U.S. Marine Corps fighter jet and a tanker aircraft off Japan was caused due to inadequate training, poor leadership and a lack of competency on the part of the pilot, the Marines said this week after an investigation.
According to a statement released by the Marine Corps, four officers based in Japan, from the Marine All-Weather Fighter Attack Squadron 242 were dismissed based on the investigation.
The crash, that killed 6 aviators and destroyed airplanes worth $150 million, took place over the Pacific when two Marine F/A-18D fighter jets and a KC-130J tanker aircraft were conducting an aerial refueling maneuver.
The second marine corp fighter jet tried to move away from the tanker jet after refueling using "a non-standard maneuver for air-to-air refueling" causing the crash.
According to the statement, the pilot, Marine Capt. Jahmar Resilard was not experienced in conducting nighttime air-to-air refueling operations. However, the lead pilot approved the mission, wherein Resilard would use an unusual maneuver.
"The investigation indicates the mishap pilot lost situational awareness, unintentionally crossed over the top of the KC-130J from left to right, and collided with the rear of the tanker," the statement said.
After the crash, both the jets plunged to the bottom of the Pacific. Search and rescue operations were conducted for more than 800 hours and covered 35,000 miles of the ocean.
Human remains, alongwith cockpit voice recorder and flight data recorder of the KC-130 tanker jet were found between May 27 to June 7 in a salvage operation.
Though four officers have been relieved from duty, the investigation into the crash still continues and further disciplinary actions could be in line.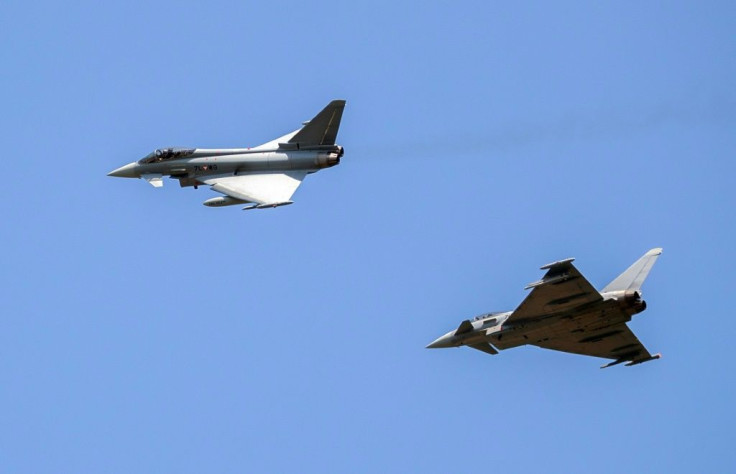 © Copyright IBTimes 2023. All rights reserved.
FOLLOW MORE IBT NEWS ON THE BELOW CHANNELS