Piña Colada Fun Facts, Recipe And Variations For Its National Day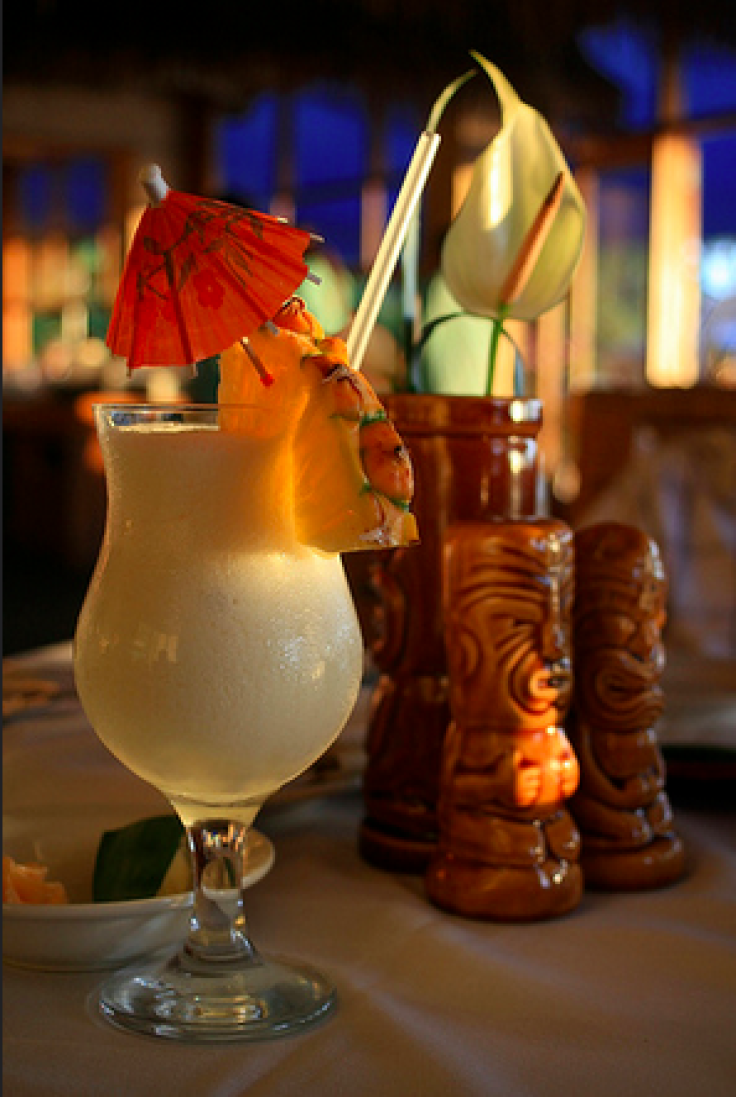 Thursday is National Piña Colada Day and what better way to celebrate (other than sipping the delicious drink) than with some fun facts about everyone's favorite fruity concoction?
Almost everyone knows what a piña colada (Spanish: piña stands for pineapple and colada stands for strained) tastes like, but not everyone knows what is in it. It's a sweet rum-based cocktail made with rum, pineapple juice, cream of coconut, and then it is usually blended or mixed with ice. A maraschino cherry is usually used as a garnish.
The piña colada has been the official drink of Puerto Rico since 1978, In Style wrote.
In fact, resort mixologists argue over who created the contemporary adaptation of the delicious summertime beverage.
Mobile Cuisine wrote its alleged creator, Ramón "Monchito" Marrero, conceived the drink on Aug. 16, 1954, at the Caribe Hilton's Beachcomber Bar in San Juan. The fable goes that hotel management wanted Monchito to invent a new signature drink for their high-end clientele, and in three months he whipped up the piña colada.
But it is actually much older than 60, In Style wrote. The drink dates back to the 1800s and involves an outlaw pirate.
Legend has it that Puerto Rican pirate Roberto Cofresí (aka "El Pirata Cofresí") would boost morale on his ship by offering his crew a blend of pineapple, coconut and white rum. This recipe eventually turned into the piña colada, the way millions of people know it today.
Now, there's a bunch of different variations. Here are some, courtesy of Mobile Cuisine:
Amaretto colada — amaretto instead of rum
Caribou Lou - Malibu Rum, pineapple juice and 151 rum
Iguana Colada - piña colada add Midori
Kahlúa Colada — Kahlua instead of rum
King Henry or Chi Chi — vodka instead of rum
Lava Flow — strawberry daiquiri and piña colada blended together
Miami Vice — 1/2 strawberry daiquiri poured over 1/2 piña colada
Jackolada - 1/2 part Jack Daniels
Virgin piña colada or piñita colada — no alcohol
To celebrate the right way, click here for a cool, refreshing recipe, generated by the Food Network.
Follow me on Twitter @mariamzzarella
© Copyright IBTimes 2023. All rights reserved.