Pink, Carey Hart Welcome Their Second Child; Find Out What His Unique Name Means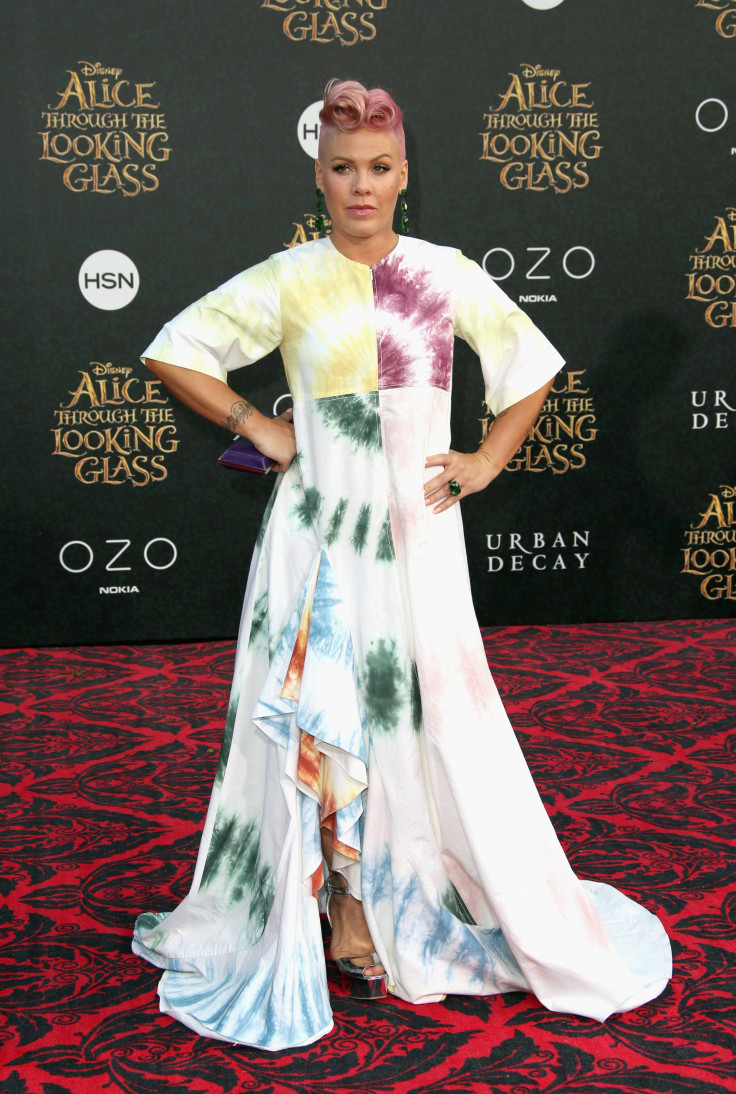 Pink and Carey Hart are parents once more. The duo welcomed a baby boy on Dec. 26, but they kept the news of his arrival under wraps until Wednesday.
The "Just Like Fire" singer shared the very first photo of her son on Instagram, revealing the original name she and her motocross hubby gave him. Pink's first son's name is Jameson Moon Hart.
According to Oh Baby Names, the unique moniker is English in its origins and stems from the Hebrew name Yaakov — or Jacob. Yaakov is thought to be derived from the word akev, which means "at the heel." Biblically, Genesis 25:26 says the name was given to Jacob because he "came out with his hand holding Esau's heel." Jameson is also thought to mean the supplanter. This again is linked to its biblical roots.
Jameson is a fairly popular name, though neither Oh Baby Names nor Baby Center ranked it in their top 100 names for 2016 or 2015. The name is holding strong at number 181 and 114 on each site respectively. Although it is not among the most commonly used baby names, it has seen a significant increase in popularity over the years. According to Baby Center research, Jameson saw a significant spike in popularity in 2007 and has been on an upward climb since. More than 1,500 babies per every 1 million born in 2016 were named Jameson.
Pink shared the exciting news of her son's birth on Wednesday, sharing photos of the child shortly after his birth. In the first, the second time mom is shown smiling down on her son as she lovingly cradles him in her arms. In another, shared that same day, Carey is pictured beaming with pride while holding his son in the hospital. Pink showed her husband some love in the caption, calling him her "baby daddy."
Jameson's birth comes just over one month after Pink announced that she was pregnant for a second time. In November, the Grammy award winner confirmed pregnancy rumors with a photo of her growing bump on social media. She wrote, "surprise" in the caption of the Instagram post containing the news, addressing the fact that she'd been keeping a massive secret for some time. Pink and Carey's daughter Willow, 5, also appeared in the photo. She can be seen cradling her mom's bump while wearing an almost identical outfit.
Pink had been open about her desire to have other children. In 2013, during an interview with Billboard magazine, the musician said she had a very strong bond with her own brother growing up and wanted to be able to give that to her daughter. She told the publication that she hoped that having another child — whether it was naturally or through adoption — would give Willow "a lifelong friend."
"I have a stepbrother and a stepsister, but they're much older," she said. "And Carey was an only child for 12 years and then his brother came when he was 12, and he died several years ago. Family is the most important thing. And my best friend Grant has, like, four brothers and sisters. I love it ... I want to adopt. I want to have more — just, yes."
© Copyright IBTimes 2023. All rights reserved.