Pit Bulls Maul 7-Year-Old Girl, Face 'Ripped Off' During Attack
A 7-year-old girl was mauled by two pit bulls while she was playing outside her home Monday in Cleveland County in North Carolina. Local media reported that the girl was rushed to a children's hospital.
Cleveland County officials said they arrived at the scene after receiving a call requesting for an ambulance to attend to a dog attack victim.
"Our deputies were dispatched to the Dollar General on 180th and Highway 9 in reference to a 7-year-old female that had been attacked by multiple dogs," Captain Jeff Cox, with the Cleveland County Sheriff's Department, told local media.
According to Cox, the child was playing outside her home with her neighbor Monday afternoon when the neighbor's two dogs attacked her.
"We're not getting a whole lot of information, but they're stating the 7-year-old's face has been ripped off by pitbulls," the dispatcher said.
Cox said this was not the first time that the girl was playing with her neighbor's kids. "The child comes over periodically and visits with their kids and, for unknown reasons, the dog attacked the child," Cox said.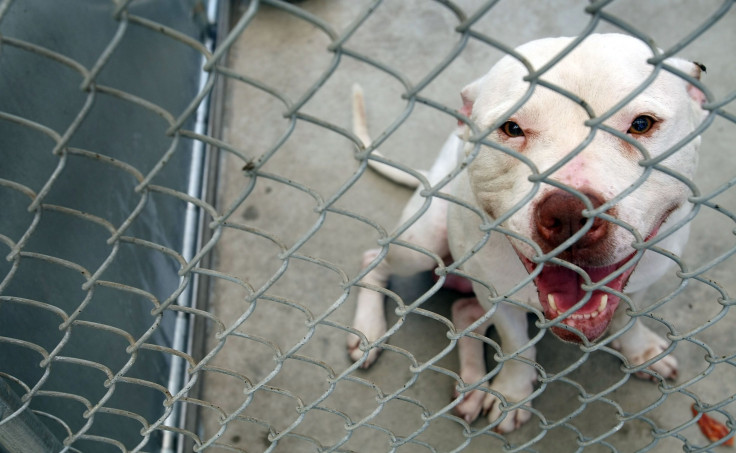 Cleveland County officials said an investigation is underway into the incident. The condition of the child, who was said to have suffered serious injuries, remains unclear. Authorities also said the dogs were taken to a local vet where they will be euthanized or quarantined.
Earlier this month, a family was left terrified after they were attacked by a pit bull while they were out for their daily walk in Central Park in New York. Chris and Erica Chodkowski were walking through the park when a dog came out of nowhere and jumped on their 9-month-old daughter's stroller. The family was accompanied by their 2-year-old labradoodle. Chris went to protect his family and that's when the dog viciously attacked him.