'Pitch Perfect 3' Is Underway, Here's 6 Things We'd Like To See In The Next Sequel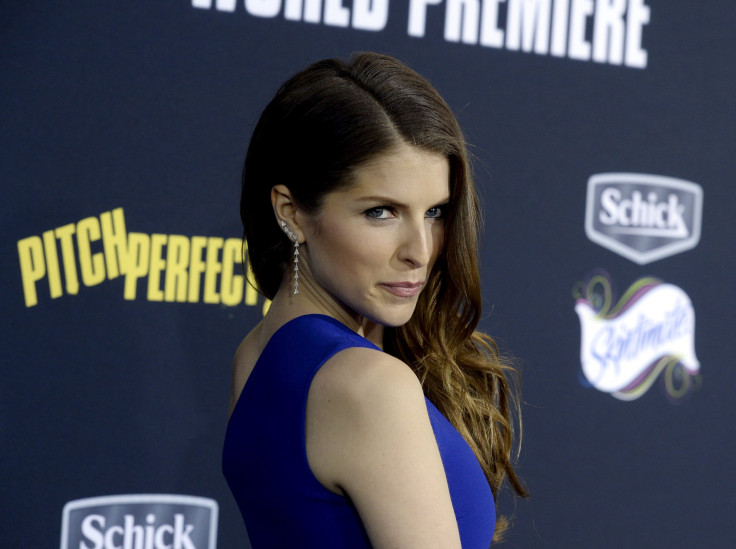 Yes, there will be a great soundtrack with talented singers, but what else is in store for fans when "Pitch Perfect 3" comes to theaters in a few years? Will beloved characters return; will Elizabeth Banks resume her spot both in front and behind the camera?
Universal is reportedly in negotiations to reteam with Kay Cannon, the screenwriter who penned the previous films, to complete the trilogy. According to Us Weekly, stars Anna Kendrick and Rebel Wilson have signed up for "Pitch Perfect 3." While "Pitch Perfect 2" director Elizabeth Banks has signed on to produce the forthcoming sequel, it's unknown if she will return to direct.
Here's six things we'd like to see in the next "Pitch Perfect" sequel:
1. Beca (Kendrick) Gets A Job
After watching Beca struggle at her internship in "Pitch Perfect 2," hopefully fans will get to see the hustle pay off. Although it may take her away from the singing scene, perhaps a triumphant return for Kendrick's character would pay off significantly. Maybe she can even come back as a Bella trainer, much like Aubrey (Anna Camp) did in "Pitch Perfect 2."
2. Fat Amy (Wilson) Gets Married
Over the course of several hilarious scenes in "Pitch Perfect 2," Fat Amy and dudebro Bumper (Adam DeVine) rekindle their relationship and become a couple. For "Pitch Perfect 3," let's hope there's a wedding dance down the aisle to end all wedding processionals.
3. New Barden Bellas
After Emily (Hailee Steinfeld) joined the cast to continue hallowed Barden Bella tradition, will fans see her as the new leader of the group? Maybe using her connections to Bellas past and present, Emily will be the heart of joining the group back together for a great reunion much like that of "Pitch Perfect 2."
4. The Return And Revitalization Of Gail and John
The most inappropriate commentators (played by Banks and John Michael Higgins with a Christopher Guest-like aplomb) the world of a capella has ever known was one of the highlights of the first "Pitch Perfect." They took a bit of a back seat (and worse jokes) in "Pitch Perfect 2," so perhaps spending a little extra attention on their characters in the "Pitch Perfect 3" script would be a bonus for the sequel.
5. Where To Take The Story
The Barden Bellas jumped from national champs to world domination on the international a capella circuit. So where does "Pitch Perfect 3" go next? Perhaps it moves along to the grown-up world of a capella, maybe Fat Amy becomes a righteous group leader and tours the country or we finally find out what happens in the Barden Bellas post-grad life with Beca.
6. Drop The One-Note "Ethnic" Characters
One of the weakest links in the "Pitch Perfect" series are the side characters that are only defined by their ethnicity and devoid of any personality outside that. It's not particular smart or funny to rehash tired ethnic tropes, and it goes against the unified spirit of the movies to ostracize particular members. If "Orange Is the New Black" can make room for The Smiths fan Flaca Gonzales (Jackie Cruz) and the passionate activist Brook Soso (Kimiko Glenn), then hopefully "Pitch Perfect 3" can make room for a well-written, diverse cast.
"Pitch Perfect 3" will hit theaters July 2017.
© Copyright IBTimes 2023. All rights reserved.