Pitt Student Falls Between 2 Buildings And Gets Stuck As Odd Dating Tactic Backfires In Pittsburgh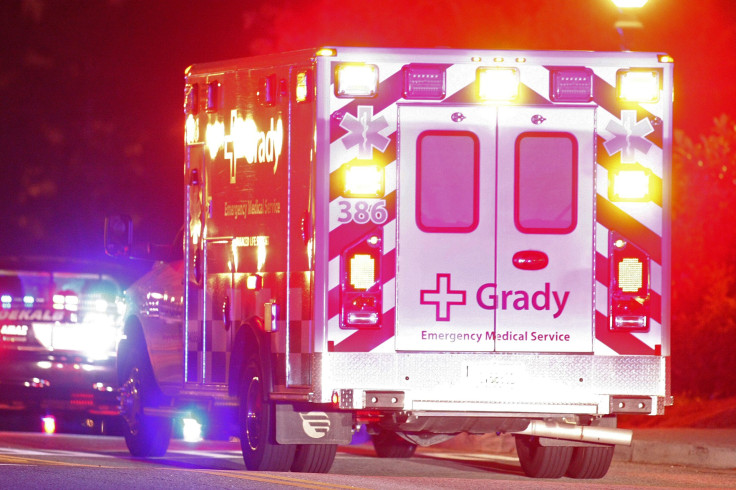 When you try to flirt with a girl and get her attention, it is generally best to avoid getting stuck in walls. It's just a good rule of thumb. College students, take note.
A University of Pittsburgh student spurned that advice and found himself trapped between two buildings after trying to jump from one off-campus rooftop to another early Tuesday morning to impress a lady. Instead of pulling off a feat that apparently illustrates his idea of "impressive," the student found himself in a narrow debris-filled space for about four hours starting around 2 a.m.
Rescue crews ultimately broke a hole through a restaurant to get ahold of him. But the 22-year-old student Grant Birdsong remembered the reason why he had even gotten into that circumstance in the first place — the girl — when they finally broke him free and flashed her two thumbs up while they wheeled him on a stretcher to an ambulance, according to the Pittsburgh Post-Gazette.
Birdsong's fall broke at least one of his ankles and he needed to be taken to a hospital.
With the rescue operations causing disruptions in the neighborhood, at least one bagel shop seemed to remember that getting trapped between buildings is generally unadvisable.
"We will not be opening til 7 a.m. due the man who thought it would be a good idea to jump our rooftop to impress his girlfriend and got stuck between the building walls!!!!!!!!!!!" a note in the window of the local Bruegger's Bagels read, according to the New York Daily News.
A fellow student later reaffirmed to CBS that age old rule outlined above that getting stuck in walls is a bad way to impress a girl.
"If he was doing it to impress a girl, I personally would not be impressed at all," student Kamila Rak told CBS. "He really made a fool of himself, but she stayed."
© Copyright IBTimes 2023. All rights reserved.