PlayStation 5 DualSense Controller Unboxing Video Reveals Support For PC, Android
KEY POINTS
An unboxing video for the DualSense controller showed it isn't just compatible with the PS5
It charges on an Xbox Series X and can actually play games on Android and PC
The DualSense only picked up noises on a PS4 Pro although it connected wirelessly
The DualSense controller for the PlayStation 5 will apparently work for more than just the Sony consoles.
On the surface, the DualSense controller has several familiar things that people have come to expect from Sony. The directional pad with X, O, triangle, and square buttons as well as the analog sticks on top while the triggers are at the bottom. Similar to the PlayStation 4 DualShock controller, there is a touchpad in the middle as well.
However, an unboxing video by YouTuber Austin Evans has revealed that the DualSense will not only work with Sony's next-gen console. At the start of the video, Evans immediately noted that he is hopeful that the controller could also work on Android and iOS devices as a normal Bluetooth controller would.
The DualSense comes in a box that does not contain any cables in it and, when placed side-by-side with the DualShock 4, is considerably larger than the older controller. It is also slightly bigger than the controller for the upcoming Xbox Series X that Evans also had on hand for the unboxing video.
When plugged into the Xbox Series X, Evans found that the DualSense won't be compatible with Microsoft's next-gen console beyond charging it.
The DualSense was recognized by Evans' PlayStation 4 Pro but did not do much aside from picking up noises from its microphone. Although the console recognized the DualSense as a wireless controller, it could not do anything while connected wirelessly.
Where the video got really interesting was when Evans connected the DualSense to a Surface Laptop Go. As he went through the controller's functions, Evans concluded that it was a fully functional controller that, although it might not be set up quite right, it would work with the laptop straight out of the box.
Using a Google Pixel 5, the DualSense connected wirelessly with the device and Evans even managed to play a game via the Microsoft xCloud gaming service with the controller. Although the controller did not vibrate or offer the haptic feedback that it should with the PlayStation 5, it worked enough for Evans to enjoy the controller's feel while playing on xCloud.
Opening up the DualSense, Evans revealed its 1,560 mAh battery, a key reason why it will supposedly have 50% more battery life than the DualShock 4.
It was recently announced that the DualSense, as well as other PlayStation 5 accessories, would be sold ahead of the actual console that will launch on Nov. 12 in the U.S. and select countries. The PS5 will then launch globally on Nov. 19.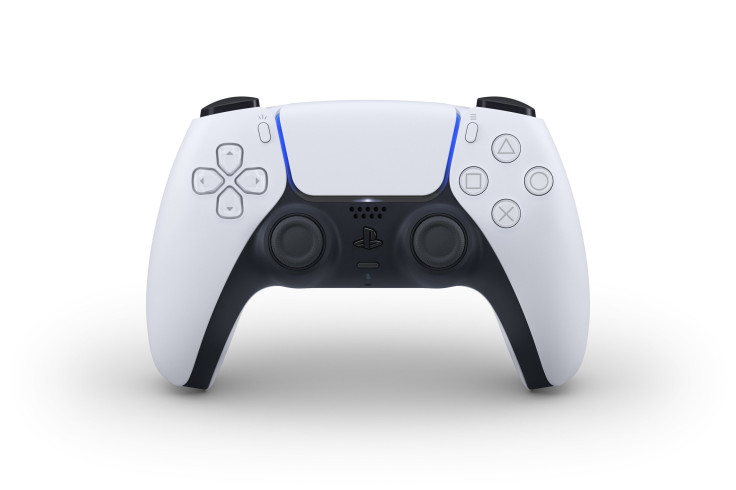 © Copyright IBTimes 2023. All rights reserved.