Plus-Size Model Denise Bidot Appeals To Victoria's Secret To Allow Her To Be Their Curvy Angel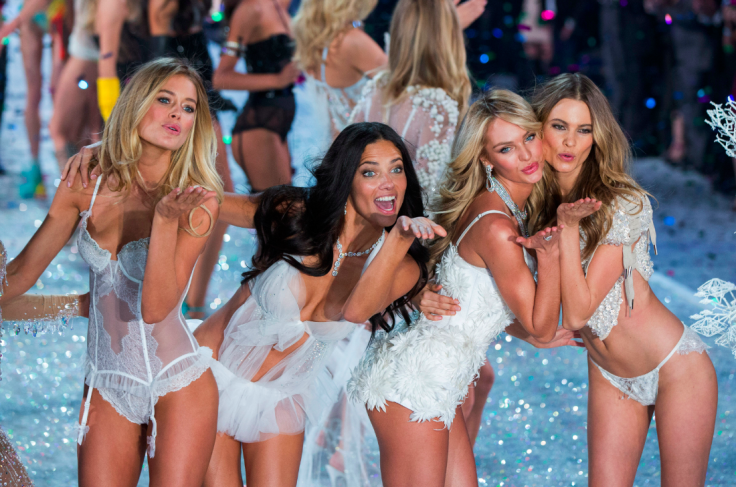 Lingerie brand Victoria's Secret does not sell plus-size clothing yet but it looks like there is a huge demand in the market for it. Plus-size model Denise Bidot, who has strutted her stuff at New York Fashion Week, has appealed to the lingerie brand to "make a statement" by embracing overweight models like her.
"I think if they did go ahead and include a plus-size angel, I think it would be such a huge statement from Victoria's Secret especially because for so long, as a curvy woman, I haven't been able to shop there, able to fit in a lot of their stuff," Bidot is quoted as telling E! News.
Bidot is the face of Zizzi clothing and has worked with many retail giants including Nordstrom's, Lane Bryant, and Levi Jeans. She thinks that by allowing curvy models like her to wear the Angel wings, Victoria's Secret will break its cliché of only using skinny models for its show.
"I think it would be a way to embrace us and make us feel like they get it. ... They get we're beautiful and they are embracing all sorts of sizes and diversity," said Bidot, who always watches the annual lingerie show. She also thinks the models in the 1990s looked more real and cites the example of Tyra Banks, who was size 6 when she walked the runway. "Those old '90s models when women were just themselves and they were real and they were embraced that way -- I think we should get back to that."
Bidot, however, does not have any bad blood for thin models like Gigi Hadid, Cara Delevingne and Kendall Jenner. "I think those girls are beautiful. They're young and they are cool and I think they are really changing up fashion," Bidot said.
© Copyright IBTimes 2022. All rights reserved.
FOLLOW MORE IBT NEWS ON THE BELOW CHANNELS