Polar Bear Ambushes, Kills Woman And Child In Remote Alaska Village
A woman and her young boy were killed by a polar bear in a remote village in western Alaska, state troopers said Tuesday.
Officials received the report of an attack at 2:30 p.m. local time on the western tip of the Seward Peninsula, about 975 miles from the state capital of Juneau, KTUU reported.
The animal was gunned down by the locals. The names and ages of the deceased weren't released. Troopers said they were working to notify the family members of the mother and son mauled to death.
"Initial reports indicate that a polar bear had entered the community and had chased multiple residents," troopers said in a dispatch posted on its website, Huffington Post reported. "The bear fatally attacked an adult female and juvenile male."
Austin McDaniel, a spokesman for the Alaska Department of Public Safety, told Alaska Press-Herald that the state troopers and officials from the state Department of Fish and Game are planning to travel to Alaska as soon as the weather turns favorable.
Fatal polar bear maulings are rare in Alaska. The last known two attacks happened 3 years apart in the state, with the victims dying in both cases. One of the fatal encounters took place in 1990 and the other happened in 1993, Anchorage Daily News said in a report.
Most human-polar bear conflicts involved black and grizzly bears. Research has shown that polar bears increasingly wander into lands due to a lack of food and sea-ice loss — a behavior that puts the safety of both sea mammals and humans at risk.
However, with the right strategies the risk of such deadly conflicts can be mitigated. "Improved conflict investigation is needed to collect accurate and relevant data and communicate accurate bear safety messages and mitigation strategies to the public," Wildlife Soceity-Bulletin noted in a 2017 report. "With better information, people can take proactive measures in polar bear habitats to ensure their safety and prevent conflicts with polar bears."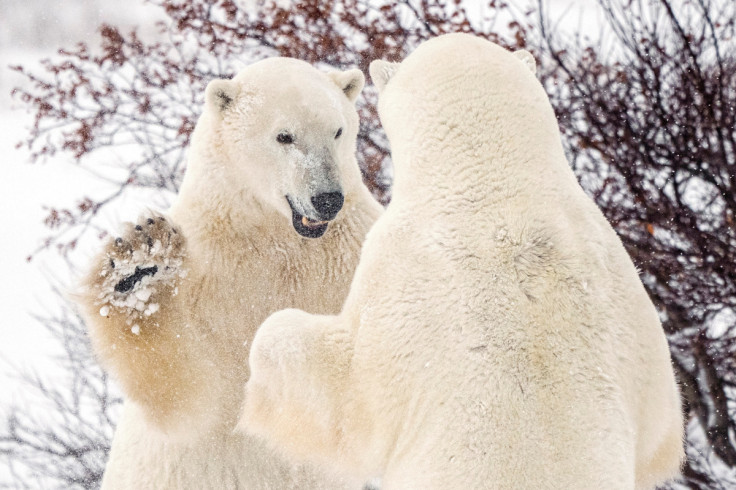 © Copyright IBTimes 2023. All rights reserved.