Police Arrest Los Angeles Woman Who Sold Unapproved COVID-19 Test Kits On Craigslist
KEY POINTS
390-year-old Ying Lien Wang was arrested for selling COVID-19 test kits not approved by the U.S. FDA
Wang's arrest came after LAPD served a search warrant at her home in Santa Monica
Undercover agents bough Wang's unapproved test kits on Craigslist on three occasios
A Los Angeles woman was arrested late Tuesday for allegedly selling COVID-19 test kits that were not approved by the U.S. Food and Drug Administration (FDA).
39-year-old Ying Lien Wang was taken into custody by the Los Angeles Police Department after serving a search warrant at her home in Santa Monica. Detectives who specialized in commercial and intellectual property crimes seized 61 COVID-19 test kits that were not approved by the FDA, the federal agency of the United States Department of Health and Human Services responsible for protecting and promoting public health.
"None of the COVID-19 test kits recovered had been tested to meet United States safety standards and could pose a risk to anyone using them," the LAPD said in a statement late Wednesday, through ABC News.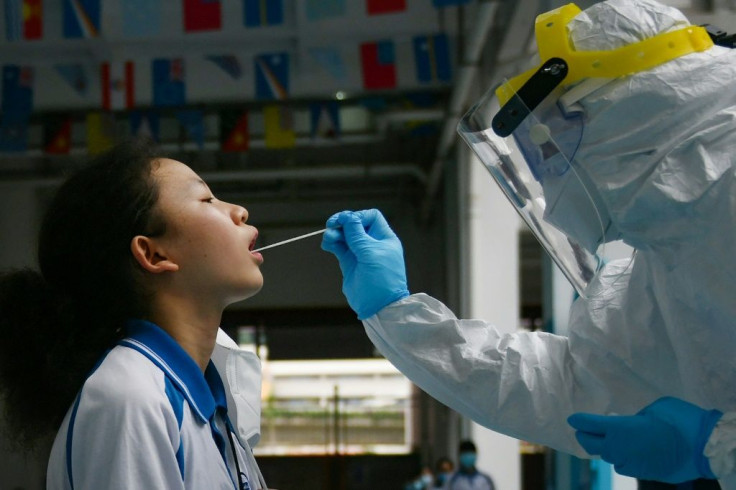 Police also reminded Angelenos that the state is offering "free coronavirus testing" to its residents, the outlet added.
The arrest of Wang came after undercover agents bought test kits from her on three occasions. Allegedly, Wang advertised the kits on Craigslist and sold it for $50.
Wang as arrested under the suspicion of violating city business codes that prohibit false advertising and will face pending charges of breaching state health and safety codes, according to the Los Angeles Times.
The Los Angeles County is offering free COVID-19 especially to those who "do not have access" to the care or those who cannot contact their Primary Care Provider or Healthcare Center.
The free COVID-19 testing will prioritize those who exhibit symptoms of the virus as well as asymptomatic residents who are over the age of 65, those with chronic medical conditions and essential workers.
Last month, two California residents who posed as Personal Protective Equipment (PPE) dealers were arrested after they failed to coerce a potential investor into what could have been a multi-million dollar deal.
Donald Allen, 62, and Manuel Revolorio, 37, were busted by authorities after an investor became suspicious when they asked him to wire $4 million.
The customer then tipped federal officials and even agreed to cooperate with them and investigated the supplies.
Both were charged with conspiracy to commit wire fraud. If convicted, Allen and Revolorio could face up 20 years in prison and a fine of up to $250,000.
© Copyright IBTimes 2023. All rights reserved.