Busted: Fake PPE Dealers Arrested After COVID-19 Scam Turns Sour
KEY POINTS
Two California men who posed as businessmen were arrested over an alledged COVID-19 scam
Donald Allen and Manuel Revolorio pretended to be PPE dealers in an effort to lure investors to resell PPEs
The suspects created a fake website and certificates of authenticity that were filled with errors
Two alleged Personal Protective Equipment (PPE) dealers became the latest con artists to be arrested after failing to scam a potential investor in what could have been a multi-million dollar deal.
62-year-old Donald Allen of Riverside, California, and 37-year-old Manuel Revolorio, a resident of Rancho Cucamonga, were taken into custody Monday and have been charged with conspiracy to commit wire fraud, according to a criminal complaint unsealed by a U.S. District Court in Brooklyn, New York.
Allen and Revolorio pretended to be PPE dealers in an effort to lure investors with an "opportunity to resell" in-demand face masks. The suspects even stretched their scam by creating a faux website for their business, the International Commerce and Investment Group, and posted pictures of boxes of masks and other protective gear.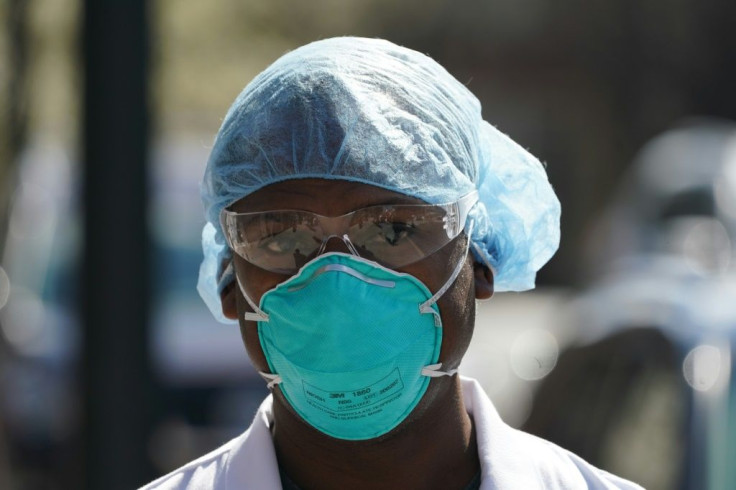 Both advertised their company to have been supplying health care agencies with PPEs since 2014. They also said that they have direct access to "millions" of surgical masks and N95 respirators, a standard mainstay for the community to prevent the spread of COVID-19.
The criminal complaint also pointed that the website, along with the certificate of authenticity Allen and Revolorio had on their supplies, were "filled with errors," while the toll-free number that they posted redirected callers to an automated message for an adult telephone service.
Their arrest came after a customer tipped federal officials after he became suspicious when the suspects asked him to wire $4 million. The investor agreed to cooperate with authorities and went to inspect the supplies.
An undercover agent was also able to visit an office at Rancho Cucamonga where Allen and Revolorio showed him "open boxes with masks on them," said the criminal complaint. It added that there were other boxes that were sealed and shrink-wrapped, but authorities found that they were empty.
"The alleged behavior here is nothing short of a betrayal of fellow citizens – both those serving on the front lines, and the communities who need those essential workers able to safely serve," said FBI Assistant Director Bill Sweeney in a statement.
If convicted, Allen and Revolorio could face up to 20 years in prison and a fine of up to $250,000. They were released after posting a $50,000 bail.
© Copyright IBTimes 2023. All rights reserved.