Police Have 'Enough' To Arrest Harvey Weinstein Over Paz de la Huerta Rape Charges, Detective Says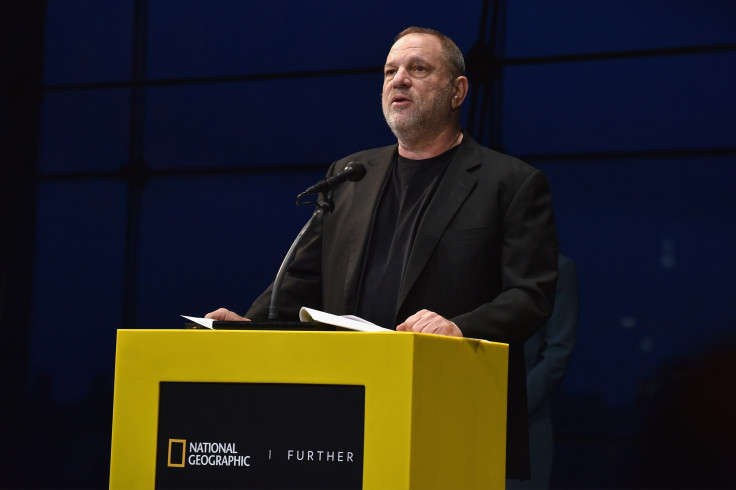 Actress Paz de la Huerta dropped a bombshell allegation this week that she was twice sexually assaulted by disgraced film producer Harvey Weinstein. A New York Police Department detective now claims that there may be enough to take Weinstein into custody if he returns to New York.
Detective Nicholas DiGaudio, who is leading NYPD's criminal investigation into the Weinstein allegations, told Vanity Fair in a Thursday report that based on his interviews with Paz, that from the New York police's standpoint, "we have enough to make an arrest."
De la Huerta alleged she was raped twice on separate occasions by Weinstein in 2010 at her New York apartment. In both instances, Weinstein allegedly showed up to her apartment uninvited, demanded she let him inside and then forced himself on her. In at least one instance, de la Huerta says she "did say no."
"I laid there feeling sick," she said of the second incident. "He looked at me and said, 'I'll put you in a play.' He left and I never heard from him again. He knew he had done a bad thing."
Vanity Fair reports that because New York no longer has a statute of limitations for rape, de la Huerta's allegation of forceful rape is "among the most compelling for prosecutors."
DiGaudio confirmed to the magazine that de la Huerta spoke with the NYPD as part of its investigation into Weinstein. The NYPD announced its investigation last month after two reports from the New Yorker and the New York Times helped spark several more sexual misconduct accusations against Weinstein.
"Based on information referenced in published news reports the NYPD is conducting a review to determine if there are any additional complaints relating to the Harvey Weinstein matter," the NYPD said in an Oct. 12 statement.
Weinstein has been accused of sexually assaulting or harassing nearly 100 women, more than a dozen of whom allege they were raped by the former studio executive. Following the reports, Weinstein denied all allegations of rape or assault.
"Any allegations of non-consensual sex are unequivocally denied by Mr. Weinstein," Weinstein spokesperson Sallie Hofmeister told the New Yorker in a statement. "Mr. Weinstein has further confirmed that there were never any acts of retaliation against any women for refusing his advances. Mr. Weinstein obviously can't speak to anonymous allegations, but with respect to any women who have made allegations on the record, Mr. Weinstein believes that all of these relationships were consensual."
© Copyright IBTimes 2023. All rights reserved.