Harvey Weinstein Banned From Producers Guild As Accusers Reach Nearly 100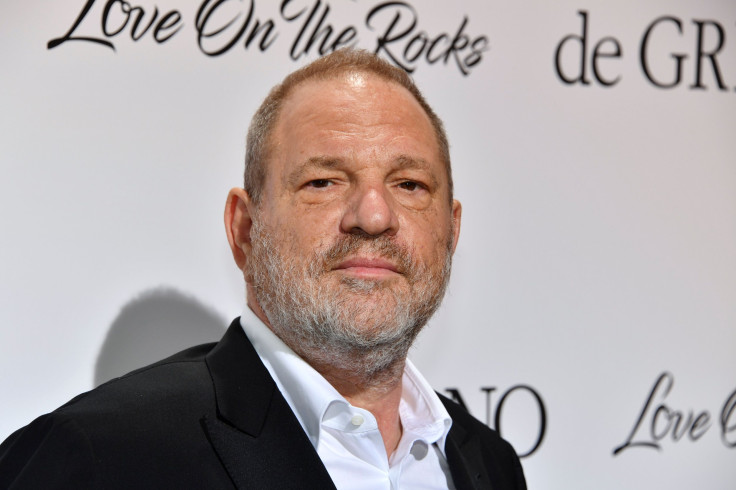 As news of allegations of sexual misconduct by Harvey Weinstein continues to rock the entertainment industry, the Producers Guild of America has instituted a lifetime ban on the disgraced film producer. The announcement comes as nearly 100 individuals claim they were sexually assaulted or harassed by Weinstein.
"In light of Mr. Weinstein's widely reported behavior—with new reports continuing to surface even now—the Producers Guild's National Board has voted unanimously to enact a lifetime ban on Mr. Weinstein, permanently barring him from PGA membership," the Producers Guild said of its unanimous decision to bar Weinstein. "This unprecedented step is a reflection of the seriousness with which the Guild regards the numerous reports of Mr. Weinstein's decades of reprehensible conduct. Sexual harassment can no longer be tolerated in our industry or within the ranks of Producers Guild membership."
The group went on to say that its Officers and National Board of Directors created the Anti-Sexual Harassment Task Force in an effort to research and raise "substantive and effective solutions to combat sexual harassment in the entertainment industry."
Actress Asia Argento, one of Weinstein's alleged victims, posted a lengthy list of the accounts of 93 women who allege they were sexually assaulted or harassed by the movie mogul. The list included 14 alleged rapes.
Since two damning exposés from the New Yorker and New York Times shed light on decades of alleged abuse by Weinstein — and ignited international discourse about abuse across other industries — Weinstein has been denounced by some of the biggest names in Hollywood. At the time the allegations against the former studio head began surfacing, a spokesperson for Weinstein denied all allegations of sexual misconduct.
"Any allegations of non-consensual sex are unequivocally denied by Mr. Weinstein," the spokesperson told the New Yorker. "Mr. Weinstein has further confirmed that there were never any acts of retaliation against any women for refusing his advances. Mr. Weinstein obviously can't speak to anonymous allegations, but with respect to any women who have made allegations on the record, Mr. Weinstein believes that all of these relationships were consensual."
Weinstein is reportedly receiving treatment for sex addiction at a rehabilitation center in Arizona.
© Copyright IBTimes 2023. All rights reserved.