Georgina Chapman 'Will Never Take' Harvey Weinstein Back, Says Insider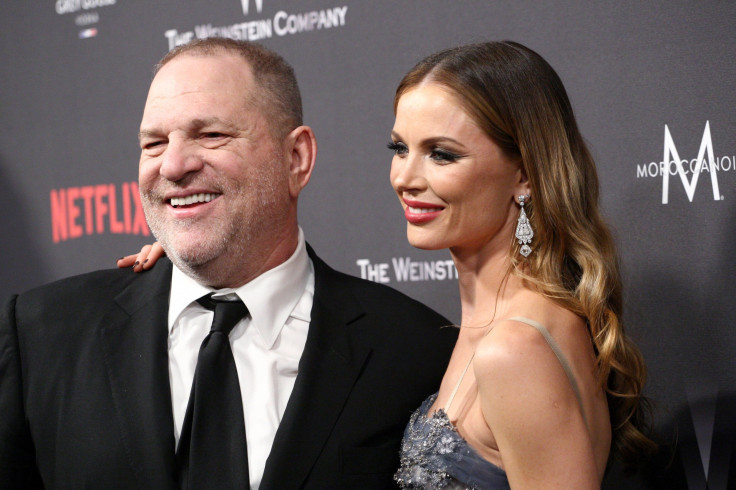 In the wake of two damning exposés that alleged decades of sexual harassment and abuse by Harvey Weinstein, his wife Georgina Chapman announced that she would be separating from the disgraced producer. While Weinstein said at the time he hoped the two would one day reconcile, Chapman reportedly has no intention of getting back together with the former studio executive.
Speaking with People in a Thursday report, a source told the magazine that 41-year-old Chapman "will never take him back." While the two have been in contact to "discuss their two children," the Marchesa founder is focused primarily on her business.
"Georgina's plan is to keep staying low-key," the insider said. "She is focused on her children and her business. She doesn't have any plans for public appearances."
While Weinstein helped Chapman get her design label off the ground, she has since been focused on figure out "next steps" for the brand, People reported.
"She is still shocked about all the women coming forward," the source said. "She feels terrible. She is disgusted with Harvey and very angry."
Weinstein, 65, has been accused of sexual harassment or assault by nearly 100 women. At least 14 of his accusers claimed they were raped by the former studio head. Chapman announced that she was leaving her husband of 10 years​ following reports from both the New Yorker and the New York Times alleging decades of abuse by Weinstein.
"My heart breaks for all the women who have suffered tremendous pain because of these unforgivable actions. I have chosen to leave my husband," she said in a statement to People earlier this month. "Caring for my young children is my first priority and I ask the media for privacy at this time."
While Weinstein originally claimed Chapman was "100 percent behind me," he later told TMZ that he "encouraged" his wife in her decision to separate.
"Over the last week, there has been a lot of pain for my family that I take responsibility for," he said. "I sat down with my wife Georgina, who I love more than anything, and we discussed what was best for our family. We discussed the possibility of a separation and I encouraged her to do what was in her heart. In the end, she made the decision to separate."
© Copyright IBTimes 2023. All rights reserved.