Police Kills Mother Fleeing With 13-Year-Old Son, Partner, In Allegedly Stolen Car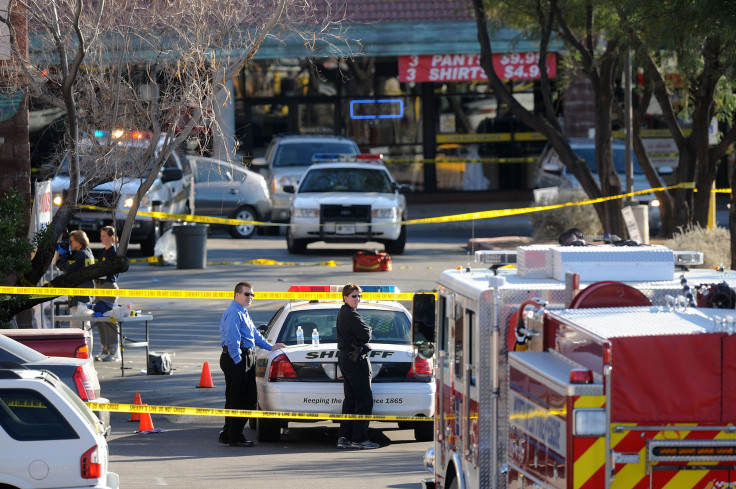 A woman, who was trying to flee with her son and partner in an alleged stolen vehicle, died after police opened fire at them in Arizona on Thursday. The police responded to reports of a stolen car in a parking lot of an area near 48th Street and Southern Avenue, Tempe, Arizona on Thursday, when they confronted multiple suspects.
The suspects in question were a man and a woman – believed to be a couple – and owners of the allegedly stolen vehicle. Tempe police detective Lily Duran told AZ Central that the officers arrived at the scene at 6:30 p.m. local time (9:30 p.m. EDT).
"In that parking lot there was a male and a female that immediately when they saw the officers they went away from that vehicle… As our officers approached that vehicle, the male and the female got into the vehicle quickly… It was at that time that one of our officers who was at that time in his vehicle tried to box them in so that they weren't able to get away," Duran said.
Duran added that the driver of the suspected vehicle was able to drive away from the scene after ramming several times at the back of the police car, in order to create enough space for his car.
"We have witnesses that observed that vehicle pick up a 13-year-old. We later learned that the 13-year-old was their son," Duran further said.
The police followed the allegedly stolen vehicle and apprehended it in a Phoenix area, where the couple had abandoned it and fled on foot. It was not clear if the couple fled with the child or not.
The officers began chasing the fleeing couple and at one point noticed the woman pointing a gun at them. A round shot by the woman struck the officers' vehicles. One of the officers returned fire that hit the woman.
Life-saving techniques were administered on the scene before the woman was rushed to the hospital in an "extremely critical'' condition. She was later pronounced dead.
The male suspect was taken into custody. Neither the man nor the 13-year-old child was hurt. None of the identities of suspects or the child has been revealed. The Tempe Fire Department officials who were present at the scene, however, said the dead woman was in her 20s.
Duran added that the investigation was in its initial stages and more information will be revealed as it progresses.
© Copyright IBTimes 2023. All rights reserved.