Police Officer Todd Shaw Lost Job For 'Highly Disturbing Racist' Comments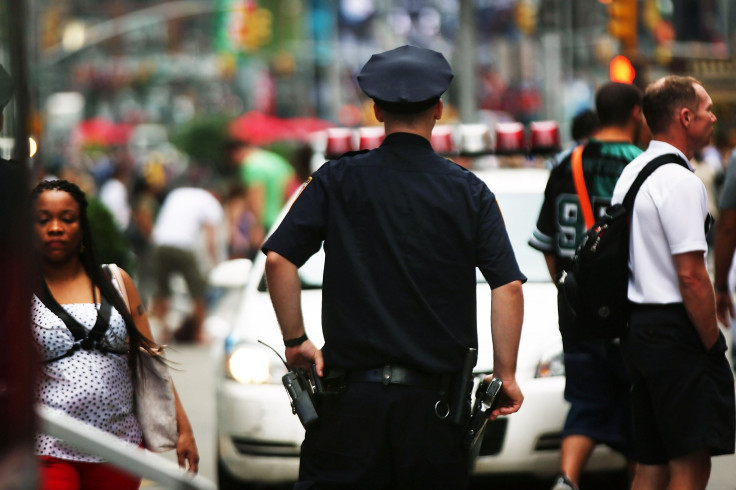 An assistant police chief with the Louisville Metro Police Department was fired for sending racist messages on Facebook to a recruit who sought his advice, court documents reveal.
Todd Shaw allegedly told the recruit to shoot black juveniles if he found them smoking marijuana, and to sexually assault their parents among other racist rants.
Shaw resigned last November after he was confronted with the private Facebook messages, which Jefferson County Attorney Mike O'Connell said were sent in September and October 2016.
In an Aug. 31 letter to Prospect, Kentucky Mayor John Evans, O'Connell expressed his "serious concern" about "highly disturbing racist and threatening Facebook messages" that Shaw — who at the time was acting chief for the city of Prospect, a suburban city in the Louisville metropolitan area —had sent to the recruit.
The messages were uncovered during a separate probe into allegations of sex abuse in a Louisville police mentoring program, which was suspended by Police Chief Steve Conrad last year over allegations that officers were sexually abusing the members in the program.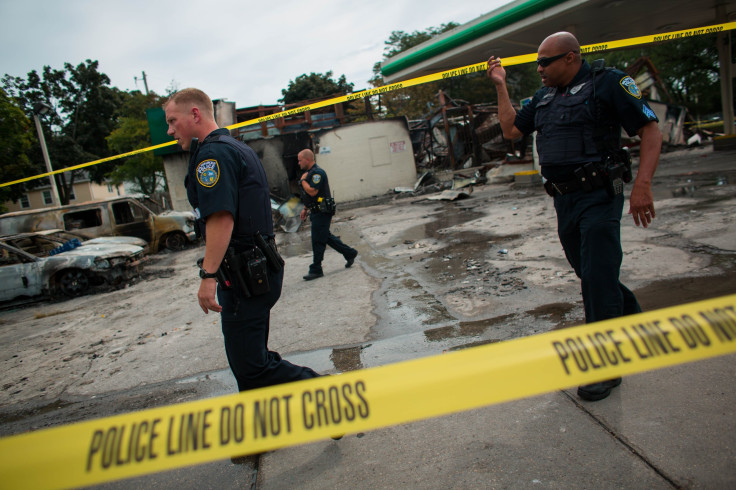 Shaw had sought to keep the messages private, however, a judge ordered them released last week after media outlets requested the content be made available under the Open Records Act.
"While the Court understands how embarrassing the documents may be to Shaw personally, they are not of the private nature intended to be shielded from public disclosure," Judge Judith McDonald-Burkman wrote.
"The documents reveal opinions and prejudices that bring into question Shaw's integrity as a law enforcement officer who has been entrusted to serve and protect all members of society."
In another prejudiced opinion, Shaw, who is white, called civil rights leader Martin Luther King Jr. a racist womanizer, saying "someone shot him, I get a day off with pay each year so I will take it."
Shaw's lawyer Michael Burns claimed his client was just "playing" and harbored no ill intent behind the texts.
He said Shaw — who spent five years with Prospect police and worked for more than 20 years with the Louisville Metro Police Department — had treated all people of race and color justly.
Mayor Evans said "the city finds the content of the messages to be abhorrent, disgusting and reprehensible."
Police Chief Conrad said he found the messages sent by Shaw reprehensible and any person who shared his ideas had no business donning the uniform and serving members of the community.
"These actions spit in the face of the determined effort hundreds of thousands of law enforcement officers put forth to build trust and legitimacy in the communities they serve," he added.
The incident resonates with the firing of a Mississippi school teacher last year who went on a racist rant on Facebook, and the firing of a law enforcement officer with the Baton Rouge office of Alcohol and Tobacco Control in 2015 for sending text messages the agency head called racist, unprofessional and offensive.
Batesville Intermediate School teacher Cammie Rone was dismissed from her job following an investigation into the racist Facebook post.
"If blacks in this county are so offended, no one is forcing them to stay here. Why don't they pick up and move back to Africa where they will have to work for a living. I am sure our government will pay for it! We pay for everything else."
Following her dismissal, Rone said her account was hacked.
In his messages, ATC supervisor and enforcement agent Brette Tingle used the N word repeatedly. A forensic examination of his cell phone revealed texts that were "sexual, threatening, disrespectful, and racist," reports said.
© Copyright IBTimes 2023. All rights reserved.