Bernie Sanders May Have Won, Even Though Jon Ossoff Lost
Sen. Bernie Sanders campaigned for Democrat Jon Ossoff in Georgia's sixth district, and even though Ossoff lost the special election, Sanders may emerge a winner. The centrist's loss could add weight to Sanders' argument that the Democratic Party needs to turn left.
Republican Karen Handel won the special election -- the most expensive House race in American history -- despite campaigning with a financial disadvantage. Fifty-seven percent of the more than $56 million in contributions and expenditures generated by the race was spent to benefit Ossoff, who was hoping to turn the district blue for the first time since 1978.
Read: Jon Ossoff Recalls Sanders vs. Clinton Debate: A Look At His Politics
The record spending by Democrats in Georgia stands in sharp contrast to how the Democratic party and its various committees and PACs funded special elections in Kansas and Montana earlier this year, when progressive candidates championed by Sanders received little financial support -- but unlike Ossoff, finished ahead of expectations.
While political observers turned the Georgia race into an early referendum on the Donald Trump administration, the race's result will further complicate the struggle inside the Democratic Party, still deeply divided about how to move forward after historic defeats in November that gave the Republicans the White House, both chambers of Congress and 32 state legislatures.
Ossoff's loss will likely fuel criticism by the party's Sanders-led progressive wing that the Democratic establishment is too corporate and conservative to serve as a viable alternative to Republicans, and that only by presenting a progressive platform can the party regain relevance.
Ossoff explicitly campaigned against single-payer healthcare and tax increases for the rich, and was rewarded by Democratic donors with $24 million in donations and another $8 million in outside spending. By contrast, Democratic special election candidates in Montana and Kansas campaigned on more progressive platforms and were outspent by large margins.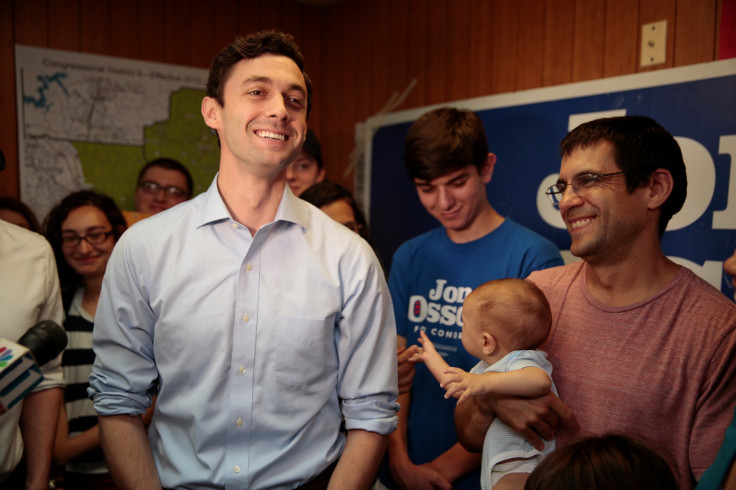 Ossoff, a 30-year-old former Democratic party staffer who once led a documentary film company, has no political record to speak of, but his policy positions have led some to describe him as a " mild-mannered, centrist candidate," who, according to his opponent, Karen Handel, " talks like a Republican." Two of the Democrats in this year's other special elections, Rob Quist in Montana and James Thompson in Kansas, held much more liberal positions -- both advocated for single-payer healthcare -- and were rewarded for those stances by Sanders, who campaigned with Quist and endorsed Thompson, but not by the party apparatus or its donors.
Quist raised just $3.2 million, and was helped by little more than $1 million in outside spending, compared to $5.6 million for his body-slamming opponent Greg Gianforte. Thompson raised just $1.67 million, and did not benefit from a penny in outside spending, while his opponent, Ron Estes, was propelled to victory in part by $1.8 million in outside spending and help from party stars Sen. Ted Cruz and Vice President Mike Pence in the final weeks of the campaign.
The Democratic Congressional Campaign Committee (DCCC), the Democratic party's official House campaign arm, spent $5 million in Georgia, but just $340,000 in Montana and nothing in Kansas, according to the Center for Responsive Politics.
"It is true that the Democratic Party should have put more resources into [the Kansas] election," Sanders told host Jake Tapper on CNN's "State of the Union" a week after Thompson's loss in April. And while the party sent money and put boots on the ground in Georgia, another special election in South Carolina on the same day flew so far under the radar that some top DCCC officials were unaware of the party's candidate in the race, former Goldman Sachs adviser Archie Parnell, who lost to Republican Ralph Norman by only four percent.
Some Democrats have said the party's penny-pinching in Montana and Kansas was based on calculations that Thompson and Quist were long shots with little chance of winning. While Donald Trump beat Hillary Clinton by less than two points in Georgia's sixth district last November, Trump trounced Clinton in Kansas' fourth district by 27 percent and in Montana's single congressional district by 20 percent.
"I still think the funding has a lot to do with districts," Colin Curtis, who managed Thompson's campaign, told International Business Times Tuesday before the election results were announced. "Thompson and Quist ran in really ugly districts [for Democrats]... I didn't fault the party for not getting behind me on that one. I probably would have made the same strategic decision if I was them."
"We were the first election, no one had any idea that the Democratic base would actually be that motivated, especially in red districts like that," Curtis told IBT.
Other Democrats said the opponent, as well as the district, explained the party's generous funding of Ossoff's campaign.
"Ossoff raised a lot on his own, and the Republican candidate was just really, really bad," Symone Sanders, a CNN political commentator who served as national press secretary for Sanders' 2016 presidential campaign (no relation), told IBT.
Symone Sanders added that it wasn't until late in the Kansas and Montana races that Democrats became galvanized, and in Montana that was mostly because the Republican candidate, Greg Gianforte, body-slammed a reporter. The lack of funding and attention for Thompson and Quist was "not because [the Democratic Party] isn't progressive and didn't want to support them," Symone Sanders told IBT. "I think they just didn't think they could win."
But for all of the Ossoff's advantages -- record-breaking funding, a suburban district that went to Trump by the slimmest of margins, a weak Republican opponent -- he ran more or less the same as Hillary Clinton did against Trump, and that's after six months of a Trump presidency that is producing dismal approval ratings.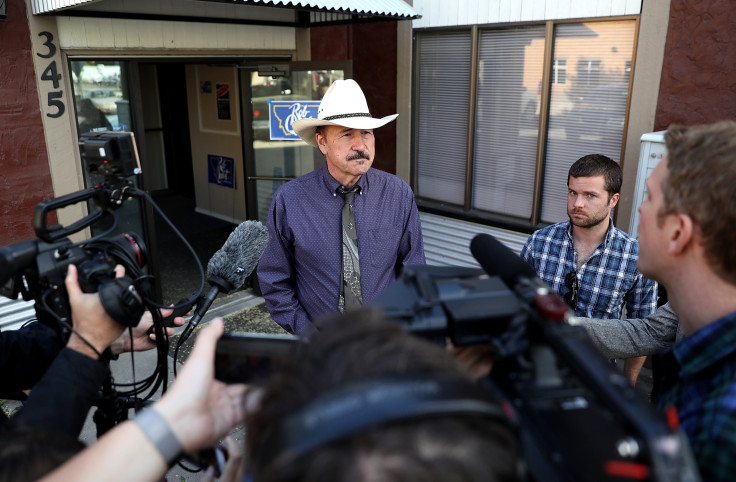 Out West, Thompson and Quist ran far ahead of Clinton: Thompson lost by seven points in a district Trump won by 27 and Quist lost by six points in a district Trump won by 20, all while being outspent by their opponents. Even Parnell lost by only four points in a district Trump won by 19.
That leaves Democratic strategists to ask, why were Thompson, Quist, and to a lesser extent, Parnell, able to close the gap in white working-class states -- exactly the kind of places that Democrats need to win -- while Ossoff, with more advantages, struggled to move the needle?
It could be that it's hard to gain any ground when millions of dollars are pouring into the state, the entirety of the U.S. political class is watching, and the president who won the district tweets his support for the GOP opponent. Or it could be that Ossoff, a Georgetown and London School of Economics-educated centrist who doesn't live in the district he sought to represent, doesn't excite voters who rejected the political establishment in November.
"There are people who, as I often say, would rather have first class seats going down with the Titanic, rather than change the course of the ship," Sanders told IBT's David Sirota last week. "There are people who have spent their entire lives in the Democratic Party, there are people who've invested a whole lot of money into the Democratic Party, they think the Democratic Party belongs to them."
FOR FREE to continue reading
✔️ Unlock the full content of International Business Times UK for free
offer available for a limited time only
✔️ Easily manage your Newsletters subscriptions and save your favourite articles
✔️ No payment method required
Already have an account?
Log in
© Copyright IBTimes 2023. All rights reserved.