Can Public Campaign Finance Systems Empower Small Donors?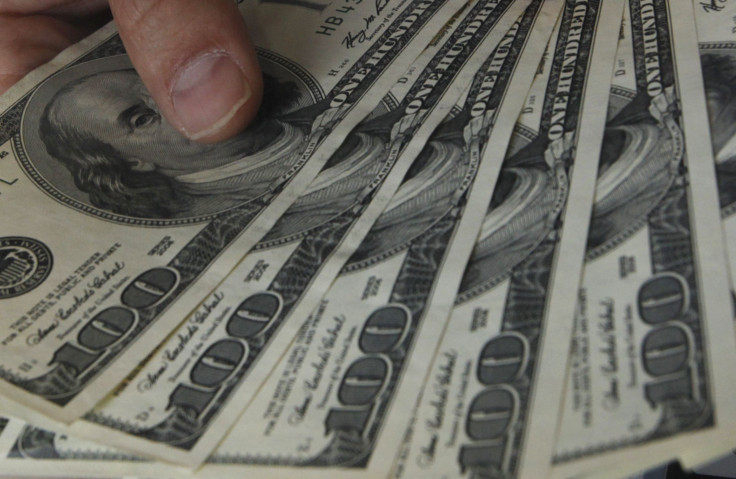 At a time when income inequality continues to grow, the already dominant influence of the richest Americans and corporations on politics is further expanding. Candidates with the greatest access to campaign funds — typically white men — fare best under the current system, while women and people of color are often at a disadvantage. A new study from the Reflective Democracy Campaign found that 90 percent of all U.S. elected officials are white, and 71 percent are men. But there are ways to counter this inequality, starting with campaign finance reform.
At the federal level, such reform is currently unlikely, with Congress and the White House controlled by Republicans, who are generally opposed to additional campaign finance regulation, and the Federal Election Commission, which rarely enforces existing laws due to partisan gridlock.
At the state and local level, however, communities are increasingly moving towards public campaign finance programs, which encourage candidates to gather small donations in order to qualify for public funds to use in their election efforts. These systems, which include government grants, small-donor matching, vouchers and tax credits, allow candidates who don't have access to deep-pocketed donors — people traditionally underrepresented in the political system — the chance to compete with candidates who do.
"We don't really have a democracy yet," Nick Nyhart, founding executive of voting rights advocacy group Every Voice, which committed funds to the Seattle public financing campaign in 2015, told IBT. "With redistricting, barriers to voting, and money in politics, there's a real battle going on about whether we have 'one person, one vote' where everyone is equal, or a few people making all the decisions."
Democracy Vouchers: A First In America
Seattle, one of the most recent municipalities to adopt a public financing program, began a first-of-its-kind voucher system this year. In the primary election for two City Council races and one city attorney race, Seattle voters get four $25, taxpayer-funded "democracy vouchers" that they may give to the candidate or candidates of their choice.
In the three races, five out of six candidates who advanced to the general election used the democracy vouchers. Of the total 17 candidates, 13 wanted to use the voucher system, but only six qualified. In order to qualify, candidates have to raise a certain number of donations of at least $10 and at most $250; for at-large City Council seats, for example, candidates had to collect at least 400 small donations. In the primary race for Council Position 8, the top two candidates both used vouchers and beat their privately funded opponent, whose combined fundraising and independent, outside support totaled more than the spending limits to which the voucher candidates agreed.
The primaries were held on Aug. 1, and the general election will take place on Nov. 7, but a preliminary analysis of donations leading up to the primary shows that the donor pool is already more diverse than in the past, and is more reflective of Seattle's population. Seattle-based social justice organization Win/Win and the Washington, D.C.-based Every Voice looked at 11,000 residents who used vouchers in the primary. They compared the demographics of these donors with donors to mayoral candidates, who are currently ineligible to use vouchers.
In every demographic category the groups examined — age, gender, race and income — representation of traditionally underrepresented groups increased. Using data from Win/Win and Every Voice, The Seattle Times found that through Aug. 1, voucher donors were younger and lower-income, and included fewer whites and fewer men, than the mayoral donors. Over half of the donations came from households with income over $100,000 in the mayoral race, while only 36 percent came from such households among voucher donors. Also, 57 percent of donors in the mayoral race were people 50 and older, as opposed to 42 percent of voucher users. People of color constituted 11 percent of the donors in the mayor's race, but 14 percent of voucher donors. Women made up 54 percent of voucher users versus 49 percent of mayoral donors.
Leftist council candidate Jon Grant, who advocates affordable housing and collective bargaining rights for tenants, helped register and collected vouchers from people living in several homeless encampments.
The voucher system isn't costing Seattle residents a lot of money. Approved by voters in 2015, the program is funded by a property tax which costs the average homeowner roughly $11.50 per year, according to the City of Seattle. But it's helping give people who wouldn't ordinarily be able to run for office a chance.
"I'm still paying rent, I still pay student loans," council candidate Teresa Mosqueda told Fox TV station Q13. "I think the intent was to try to get more folks who aren't independently wealthy, who have a job like I do, to be able to see themselves running for office."
More Communities Fight Big Money
Other areas of the country have recently passed public financing measures. As of June 28, there were 27 states, counties and municipalities that offered some kind of public campaign financing, according to Demos. Overall, the results are similar to those in Seattle: greater race and class diversity among donors, more donors, more women running for office — and more of candidates' time spent with constituents and less on fundraising.
In Albuquerque, New Mexico, one mayoral candidate and one-third of the City Council candidates used a public grant program to fund their primary campaigns this year, and five out of the seven who did advanced to the general election. A recent report on past New Mexico elections shows that public financing makes races more competitive, and at the municipal level, more non-white candidates use the program.
Among the latest locales to implement public financing is Montgomery County, Maryland, where local 2018 candidates have changed their fundraising tactics under a new matching funds program approved in 2014 and in place now for the first time. Instead of appealing to rich potential donors, candidates are combining their fundraising and outreach at events in, for example, coffee shops, the Washington Post reported. Candidates recently told the Post that the program, which has helped create a large field of 20 candidates competing for four seats on the County Council, is "leveling the playing field" and is "an important tool to get people more engaged in the electoral process."
One at-large County Council candidate told the Post that in the past, it was more efficient to court donors "who have the capability to write very large checks." Under public financing, "that has changed entirely."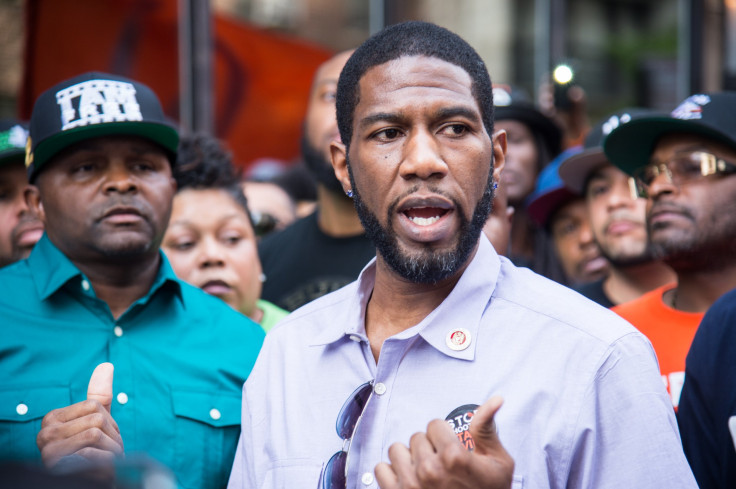 New York City has for some time had a small-donor matching fund program for city races including for mayor, comptroller, public advocate, borough president and City Council. Passed in 1998 after a major corruption scandal, the original law contained a one-to-one match from the city for donations from individual city residents of $1,000 or less. In 2001, the match ratio changed to four-to-one on donations up to $250, and it's now six-to-one on $175 donations, further amplifying the preferences of donors who can't afford large donations and who far outnumber higher-income New Yorkers. In exchange for the matching funds, candidates agree to reduced contribution limits and a campaign spending cap. To qualify for the matching funds, candidates have to raise a certain amount of money from a specified number of small donors. The program is overwhelmingly popular; 92 percent of primary candidates used it in 2013.
Since the beginning of New York City's matching fund program, especially since the city introduced the multiple matching system in 2001, the pools of both donors and elected officials have diversified. With the 2001 matching system, New York City elected its first African-American mayor and its first Dominican-American, first Asian-American, first Asian-American woman, and first African-American woman from Staten Island to the City Council. In 2009, for the first time, people of color made up the majority of the City Council.
The difference in the sources of funding between the City Council and the New York State Senate, which doesn't have a public financing program, are striking; 69 percent of contributions in state senate races came from special interests — corporations, LLCs, political action committees, unions or party committees — while a mere 6 percent in New York City came from these sources. Donors overall, and small donors in particular, have multiplied.
Public financing systems exist in other cities and states such as Austin, Texas; Minnesota; Rhode Island and Los Angeles, and still more, including Philadelphia, are considering new programs.
The Chance To Shape Policy
With only the wealthy funding and communicating with the campaigns of elected officials, politicians are incentivized to make policy decisions that align with their donors' interests, not those of their broader constituency. But the elite donor class holds views that don't align with the general public's, as a 2016 Demos study detailed. Demos cites another report showing that "policy outcomes generally reflect the preferences of the affluent, while ordinary Americans have very little influence." Research into the U.S. Senate has shown that senators, once elected, "are more responsive to donors than they are to non-donors of their own party or to their own voters."
The Brennan Center and the Campaign Finance Institute found that New York's public financing system "gives candidates an incentive to reach out to a broader and more diverse array of constituents to fund their campaigns. In so doing, the city's public financing system appears to have achieved one of its key goals — strengthening the connections between public officials and their constituents." With public financing, elected officials have the incentive to craft policy that helps the majority of their constituents.
Federal Public Financing?
Matching public funds for presidential candidates are available, and have been for some time. But very few use the funds today because by accepting them, candidates have a spending limit that's a fraction of what it takes to win. Candidates can raise far more than that limit through campaign fundraising, and with the influx of outside spending, which increased dramatically after a 2010 Supreme Court decision, Citizens United, the cost of a presidential run has risen to astonishing totals. In 2016, Hillary Clinton, who narrowly lost, raised $1.2 billion for her campaign and joint fundraising and Democratic Party committees. Another $204 was raised by independent super PACs that supported her candidacy.
In 2008, Barack Obama was the first major party candidate to reject the general election matching funds since the program began in 1976. In the 2016 primary, only one candidate, Martin O'Malley, accepted public financing.
The Democratic Party Platform of 2016 mentions public financing. "We need to amplify the voices of the American people through a small donor matching public financing system," it says. In party planning, however, it's not at the top of the list.
"There has been absolutely no conversation about public financing [at the DNC Unity Reform Commission meetings], as far as I'm aware," Nomiki Konst, a Bernie Sanders-appointed delegate to the Democratic National Committee's Unity Reform Commission, told IBT. "It's not being addressed really within the party, with the exception of Christine Pelosi's success in finally passing the ban on [most] corporate money, which could lead to a larger conversation about public financing."
Still, Democratic Sen. Tom Udall of New Mexico and Rep. David Price (D-NC) introduced the "We the People" Democracy Reform Act on Sep. 27, building on a similar act they introduced in 2016. The bill would enact several democracy reform measures including a small donor matching funds system for presidential and congressional candidates and modeled after New York City's. Senate co-sponsor Elizabeth Warren (D-MA) said, "Americans look at Washington and see a giant 'Government for Sale' sign. They see politicians working hard to advance the interests of rich donors while ignoring the issues facing their constituents back home. The We the People Act works to get rid of 'Government for Sale' by making it harder for wealthy individuals and giant corporations to dump unlimited sums of money into the political process."
The democracy reform bill is unlikely to gain traction in today's Congress, but Every Voice's Nyhart is hopeful that the many campaign finance reforms around the country will ultimately result in changes at the federal level.
"I think the current big money-driven system is untenable. Every cycle, there are fewer and fewer donors giving more and more of the money. The voices of everyday people get heard less and less each year. People who win under [the current system] don't promote policies that everyday people want to happen. So I think campaign finance reform will become more part of the debate.
"Nothing is more important to democracy than the voices of everyday people being heard by those who make the laws, and [public financing] is a way that everyday people can be heard again."
FOR FREE to continue reading
✔️ Unlock the full content of International Business Times UK for free
offer available for a limited time only
✔️ Easily manage your Newsletters subscriptions and save your favourite articles
✔️ No payment method required
Already have an account?
Log in
© Copyright IBTimes 2023. All rights reserved.