Colorado AG Defies Governor, Appeals Oil And Gas Safety Ruling To State Supreme Court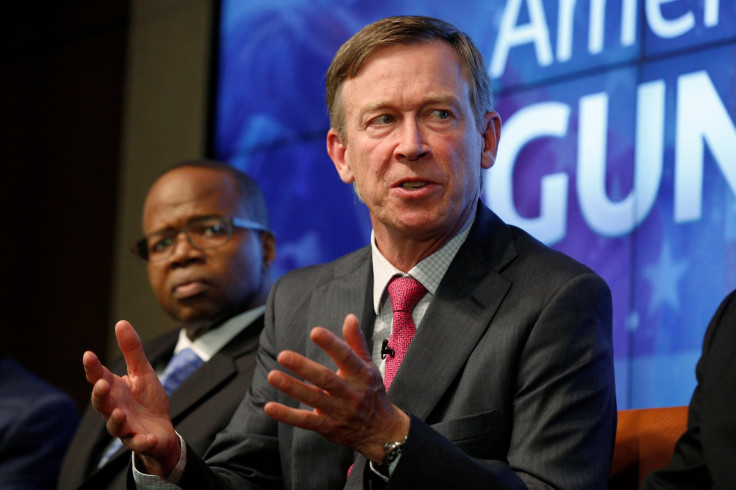 Colorado's Republican attorney general Thursday appealed a state appeals court decision requiring the state's oil and gas commission to protect public health and safety, defying Democratic Gov. John Hickenlooper and siding with the oil and gas industry a day and a month after a faulty gas line killed two men in a home north of Denver.
Cynthia Coffman, whose political career has benefited from industry funding, filed the appeal with the Colorado Supreme Court on behalf of the Colorado Oil and Gas Conservation Commission, the body appointed by the governor that historically has been tasked with balancing oil and gas development with public safety, health and environmental concerns.
Read: Republican Attorney General Moves To Block Local Fracking Regulations After Flood Of Fossil Fuel Campaign Cash
But in March, an appeals court ruled 2-1 the Commission must not just balance those concerns with the state's interest in oil and gas development, but ensure public health and the environment are protected. In response to a deadline for appealing the ruling, Hickenlooper, who has been suggested as a possible 2020 presidential candidate, ordered state authorities to accept the ruling. Coffman, who has publicly discussed a possible 2018 gubernatorial run against Hickenlooper, Thursday defied that order, saying it represented a mistaken reading of the law.
"Your request conflicts with an official decision of the commission, which you do not have authority to countermand," Coffman wrote in a letter to Hickenlooper, referencing a unanimous May 1 commission vote to appeal the decision. Hickenlooper has argued the commission, which he appointed, did not have the legal authority to challenge a court ruling. Coffman disagreed.
"A group of litigants has called into question an interpretation of the law that has governed the commission's functions for nearly 25 years," Coffman wrote. "Whether the Colorado Supreme Court agrees or disagrees with that interpretation, the case should be heard and decided by our highest court."
Coffman has a history of fighting for oil and gas interests since she won the state's attorney general race in 2014 with the help of nearly $3 million in outside spending on attack ads against Democratic opponent Don Quick by the Republican Attorneys General Association, which is backed by oil and gas interests, such as Koch Industries, Devon Energy, American Natural Gas Alliance and the the American Petroleum Institute. The association's expenditures against Quick represented more than a sixth of all the association's spending on the 2014 election, even with attorneys general races in 31 states that year.
Just last week, a Boulder County district judge dismissed a lawsuit Coffman filed against a Colorado county that was joined by the Colorado Oil and Gas Association and the Petroleum Institute. The lawsuit was part of a long legal battle over a moratorium on new oil and gas development put in place by Boulder County in 2012, a moratorium Coffman and the oil and gas industry argued was illegal. The moratorium expired on May 1, leading the judge to agree to Boulder County's motion to dismiss the lawsuit. In 2015, Coffman joined 23 other state attorneys general in filing a suit against the federal government to oppose the Clean Power Plan, which required states to curb emissions from coal power plants.
While Coffman's lawsuit on behalf of the Colorado Oil and Gas Conservation Commission represents a break from Hickenlooper's wishes, the governor has also been the beneficiary of the oil and gas industry, which has donated $222,625 to Hickenlooper's two successful gubernatorial races. Hickenlooper has sided with the oil and gas industry on legislation strengthening regulation of the industry.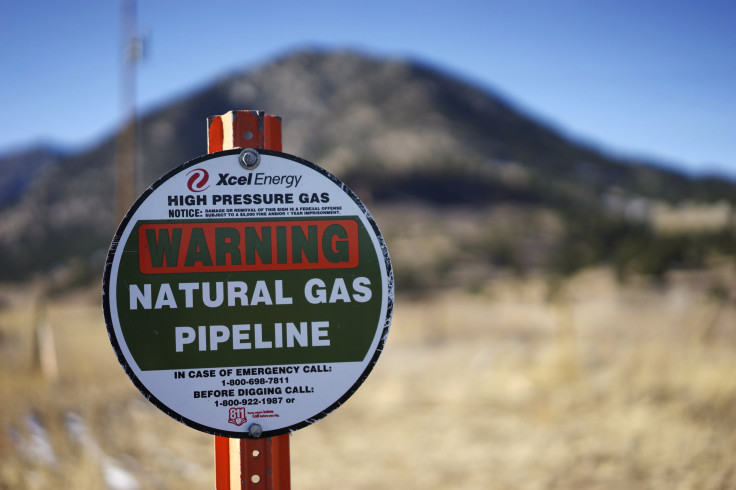 In 2013, a lobbyist accidentally leaked a Chesapeake Energy internal memo praising Hickenlooper for his pro-industry stance.
"His relationship to the oil and gas industry is strong and he has been a national leader, speaking out against the anti-fracturing forces that have invaded Colorado," the memo said.
Public pressure may have contributed to Hickenlooper ordering state authorities not to challenge the appellate decision. The Denver Post reported cities and counties, state lawmakers, environment advocacy groups and more than 1,500 residents this week blitzed Hickenlooper with letters, emails and phone calls," asking him to accept the ruling.
The public response to the ruling followed the deadly explosion in Firestone. The incident led energy company Anadarko, which owned the faulty well line investigators blamed for the accident, to shut down 3,000 vertical wells in northeastern Colorado at the end of April. Anadarko said Wednesday it would disconnect underground flow lines permanently from those 3,000 vertical wells.
In a public statement released Thursday, Coffman acknowledged the deadly explosion in Firestone: "I understand that sentiment runs high surrounding oil and gas development in our state, even more so in the wake of the tragic house explosion that claimed two lives."
But Coffman said the appeal was not a "statement on complex energy issues" but a "legal challenge to a court decision that stands to have a profound effect on regulation and administrative decision-making by government entities."
FOR FREE to continue reading
✔️ Unlock the full content of International Business Times UK for free
offer available for a limited time only
✔️ Easily manage your Newsletters subscriptions and save your favourite articles
✔️ No payment method required
Already have an account?
Log in
© Copyright IBTimes 2023. All rights reserved.