Gifts From Foreign Governments To US Intelligence Director Include Rugs, Daggers And Dragon Sculptures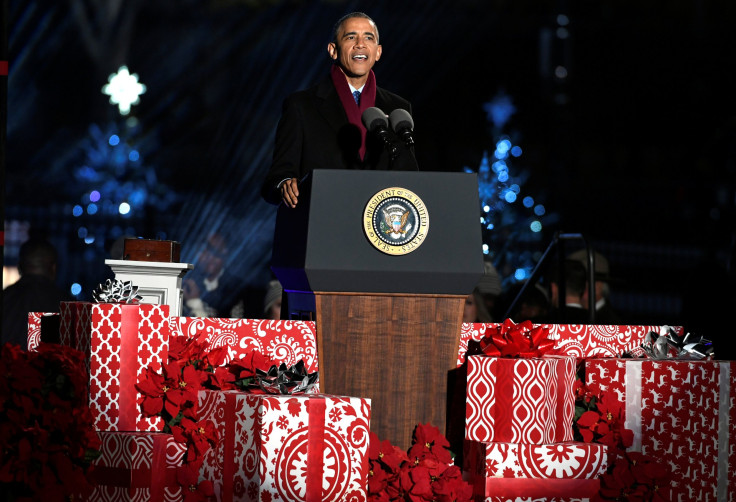 The director of national intelligence does a somewhat thankless job. Tasked with coordinating and integrating the work of the U.S.'s 17 intelligence services, the national intelligence director knows more about the threats facing the U.S. than all but a few people on earth. It's undoubtedly a stressful position, but it does have at least one perk: gifts from foreign governments, which records show come in the form of rugs, daggers and at least one sculpture depicting the death of a dragon.
On Monday, the website Governmentattic.org published the results of a Freedom of Information Act (FOIA) request it submitted to the Office of The Director of National Intelligence (ODNI) last year. The request sought records of all gifts given to the ODNI by foreign governments, and the records the ODNI provided show more than 40 ceremonial gifts and gift packages, including chess sets, medallions, watches and rugs worth between $375 and $13,000. Federal law mandates that federal employees can't accept gifts worth more than $100 from foreign governments, but the law contains a few exceptions, including one for instances in which "it appears that to refuse the gift would likely cause offense or embarrassment or otherwise adversely affect the foreign relations of the United States." This appears to be the reason the gifts were accepted. But while the ODNI provided information on the nature of the gifts, it didn't disclose the identity of the governments that gave them.
Under federal law, the recipient of a gift from a foreign government is usually required to hand the gift over to the federal agency that employs them within 60 days.
John Negroponte, the first director of national intelligence, received a sterling silver cigarette box, a table clock, a silk rug, a 12-inch long curved dagger and a jewelry box, among other gifts, as well as one package of gifts that included sterling silver medallions, a CD and a book. All of the gifts were approved for official display — meaning, presumably, Negroponte didn't get to bring them home. The ODNI did not immediately respond to International Business Times questions about where the gifts were displayed.
It's not only the national intelligence director who received gifts from foreign governments. Dr. Ronald Sanders, the ODNI's chief human capital officer, received a chess set and a silk rug worth a combined $2,050 in 2006. While there is no indication which country gave the gift, part of the chess set's description reads "Iraq, 21st century." Sanders' chess set and rug were also "approved for official display."
Unlike earlier records, more recent documents don't indicate which individual at the ODNI received the listed gifts. But rugs remained a popular gift for the ODNI. In 2009, the ODNI received three rugs over the course of six months, two of which were made in Pakistan, the other in Egypt.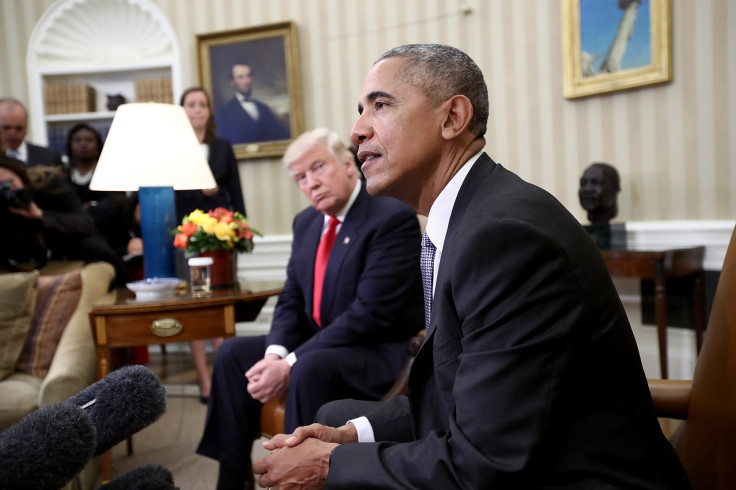 Some other gift highlights from the FOIA response:
"Cow bell and black leather strap," as well as as a Swiss Army knife. ($445)

"Enameled silver processional group of an elephant with elaborate howdah flanked by a mounted hourse and a mounted camel below, each animal with seed pearl bridle, on a floral enamedled and silver chased bottom stand, in a fitted red broacade silk case [sic]." ($500)

"Two Ravens in Flight - Framed Photograph." ($500)

"Omega Seamaster Professional 300m - Swiss stainless steel automatic chronometer wristwatch." ($4,000)

"Bottle of Remy Martin Louis XIII Grand Champagne Cogna, in a Baccarat 'Pilgrim Flask' decanter in faux leather case." ($4,000)

"Sculpture of St. George slaying the dragon, gilt metal on green marble footed base." ($1,500)

"Glass eagle figurine, French molded and frosted pate de verre by Marcel Ferstler for Daum." ($1,500)
Congress created the Office of the Director of National Intelligence in 2004 as part of the post-9/11 reform of the U.S. intelligence community, which many viewed as too siloed to be effective. Daniel Coats is the office's current director.
© Copyright IBTimes 2023. All rights reserved.