Iowa Caucus 2016: Top GOP Spenders Lose Big; Jeb Bush Spent $2,888 Per Vote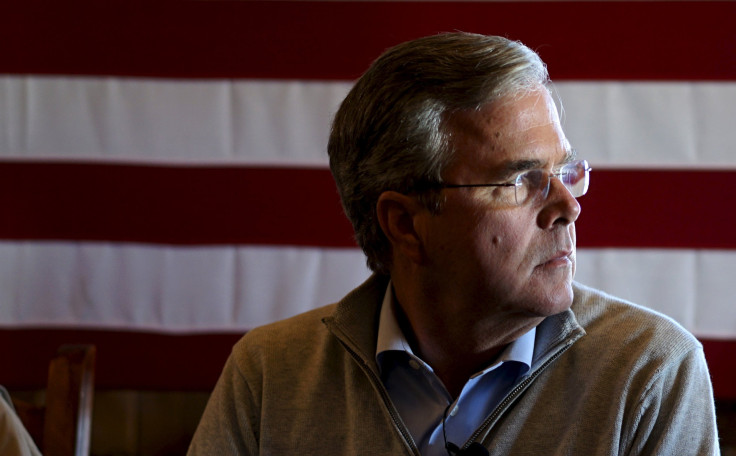 In the battle for the Republican nomination, money spent on television ads in Iowa wasn't a great investment. The candidates whose campaigns and affiliated super PACs spent the most on such ads did not end up winning the race — and in some cases, the biggest spenders were among the night's biggest losers.
The Republican presidential field spent a combined $43 million in Iowa on television ads. Over a third of that spending came from former Florida Gov. Jeb Bush and a super PAC backing his campaign. Bush and his allies spent over $14 million on television for the roughly 5,143 votes he received — or a jaw-dropping $2,888 per vote, according to a review of vote tallies from NBC News and ad-spending data from SMG Delta published last week.
Bush finished behind Rand Paul, who finished better than expected with a fifth-place finish. Paul and an allied super PAC spent only $58 per vote.
Former Arkansas Gov. Mike Huckabee, who announced he would suspend his campaign after a poor showing, spent the second most per Iowa vote — $623. Huckabee's campaign shelled out more than $2 million on television ads for the support of fewer than 3,300 people.
Meanwhile, Texas Sen. Ted Cruz, who won the Iowa caucus, was in the middle of the pack in terms of spending. Cruz's campaign and affiliated outside groups spent roughly $6 million, or $119 per vote. He garnered more than 50,000 votes — fewer than the total population of one Iowa state senate district, but enough to win the Republican presidential caucus.
While Donald Trump's second-place finish in Iowa was perceived as a major upset for a man who can't stand losers, the real-estate mogul saw a strong return on his investment in the state. Trump's campaign spent $3.2 million on the Iowa airwaves, or $74 per vote.
And while former Pennsylvania Sen. Rick Santorum — who won the Iowa caucus four years ago — finished in last-place with 1,762 votes, he got a bigger bang for his buck than any other candidate this year: his campaign spent only $32,350 on the air, at a cost of $18 per vote.
Note: Vote totals are based on Iowa caucus numbers from NBC News as of 11:47 p.m. Monday.
© Copyright IBTimes 2023. All rights reserved.