President Donald Trump May Reverse Obama Policy On Private Prisons; Industry Boosts Lobbying Efforts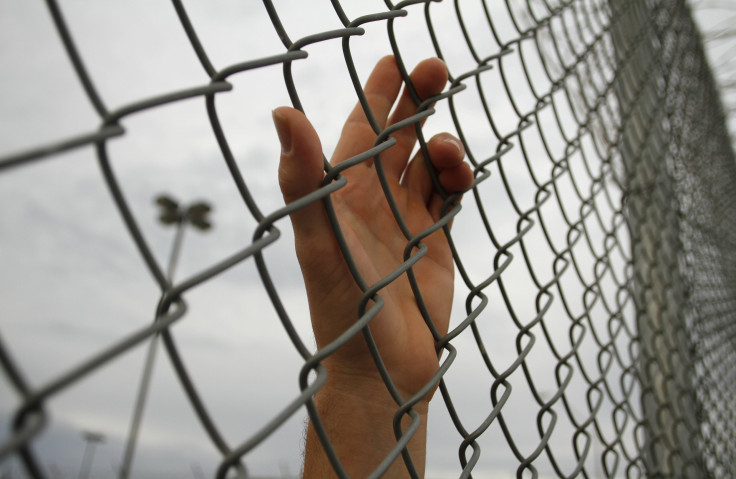 The for-profit prison industry is hiring well-connected former elected officials and congressional staffers to beef up its lobbying capabilities, preparing to woo President-elect Donald Trump and the new crop of lawmakers voted in this month.
The election of Trump could be a turning point for the private prison industry. While President Obama has moved to phase out the use of for-profit facilities, Trump appears to be a potential industry ally. "I do think we can do a lot of privatizations and private prisons," the president-elect said at a town hall meeting last spring. "It seems to work a lot better."
On Monday, former Florida GOP Congressman Connie Mack's firm — Mack Strategies — registered as a lobbyist for the private prison giant GEO Group. Its registration form indicated Mack would be "advocating for the continued use of privately operated facilities." According to registration documents, Mack Strategies will be working alongside the public relations firm Trident DMG, a political communications powerhouse founded earlier this year by longtime Clinton ally Lanny Davis, along with a number of Democratic party-aligned lobbyists.
The Obama administration has been a challenge for the GEO Group, the nation's largest private prison contractor. In August, the Department of Justice announced it would move to end the use of for-profit facilities in the federal prison system. Private facilities "simply do not provide the same level of correctional services, programs and resources" and "do not save substantially on costs," Deputy Attorney General Sally Yates said at the time. The policy change didn't affect the for-profit detention of undocumented immigrants, which has exploded under Obama: In 2016, over 70 percent of undocumented immigrants in detention were held in private facilities. Over the summer, however, the Department of Homeland Security indiciated it would review its use of private facilities for immigrants.

These policy decisions could substantially affect GEO Group's bottom line: Last year, government agencies accounted for a full 45 percent of its revenue. The day the DOJ announced it would abandon private facilities, GEO Group stock lost around 40 percent of its value.
Since the Obama administration's decision, GEO Group has doubled down on lobbying efforts. In September, it hired D.C. powerhouse Capitol Counsel to lobby on tax issues. (Private prison companies like GEO Group register as Real Estate Investment Trusts, which allows them avoid corporate taxes— a loophole that some lawmakers, led by Oregon Democratic Sen. Ron Wyden, have been working to close.)
In October, GEO Group hired Michael Scrivner and Pete Leon, of D.C.'s Scrivner Leon Group, paying them $20,000 for just six days of work lobbying on legal issues related to private prisons.
The same month, GEO Group hired two former staffers to Alabama Sen. Jeff Sessions — David Stewart and Ryan Robichaux — to lobby on its behalf. Registration forms indicate their work centers on "federal government use of contract correctional facilities." The lobbyists' ties to Sen. Sessions could prove important: If Sessions becomes attorney general, he would oversee the federal prison system and could reverse the Obama administration's phase out of private prisons.
GEO Group did not respond to questions about its lobbying priorities under a Trump administration. "Our company's political activities focus entirely on promoting the use of public-private partnerships, including in the delivery of offender rehabilitation programs, both in-custody and post-release," Pablo Paez, vice president of corporate relations, said in a statement. "As a matter of long-standing policy, our company does not take a position on or advocate for or against any specific criminal justice, sentencing, or immigration policy. We have always believed that we are most effective and at our best when those we care for re-enter society as productive and employable citizens."
The other major private prison compay, Corrections Corporation of America (recently re-branded as CoreCivics), has not retained any new lobbyists since Trump's election. The company does, however maintain a consistently large stable of lobbyists which includes the major law firm Akin Gump Strauss Hauer & Feld, the former GOP staffer Robert Hobart, and former Democratic staffer Robert Russel.
© Copyright IBTimes 2022. All rights reserved.
FOLLOW MORE IBT NEWS ON THE BELOW CHANNELS