Special Interest Money: New Members Of Congress Raise Far More During First Year In Office Than In Election Campaign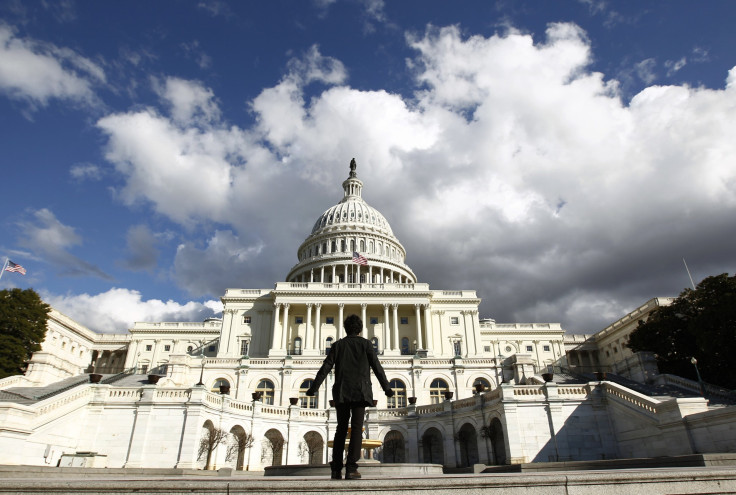 Candidates for the U.S. Congress like to keep special interests at arm's length.
For example, take Rep. John Katko, R-N.Y. While campaigning in his state's 24th Congressional District in 2014, he said he was "proud that 82 percent of my donations come from families I hope to serve in Congress, not from outside special interests." But, once elected, the lawmaker's views about special interest cash appeared to have changed — and he isn't alone in that shift.
A new study conducted by the Citizens for Responsibility and Ethics in Washington (CREW), a nonprofit organization based in the country's capital, found new members of Congress are increasingly reliant on special interest money in their first year as lawmakers, frequently doubling their hauls from special interest political action committees during their first year on the job, compared with the previous two years, when they were running for office.
According to CREW, Katko was notable among new members of Congress in recording the second-largest growth in special interest contributions to his campaign in 2015, compared with the prior two years, just behind Rep. Steve Knight, R-Calif., who claimed, as a candidate, that he would "take a stand against politics as usual" in Washington.
Between the last election cycle and this one, Knight and Katko increased their special interest haul by roughly 1,300 percent and 942 percent, respectively, from what they received as candidates. They top the list of new lawmakers who increased their fundraising from political action committees tied to advocacy groups and corporations. A majority of the 58 new lawmakers on Capitol Hill are on the list. In all, the new legislators received roughly $17.3 million in 2015 from PACs, about 15.8 percent more than the $14.9 million the same candidates together raised during the 2014 campaign cycle.
CREW argued there are two main reasons for the suddenly cozy relationships between special interests and new members of Congress. Looking for access and to build relationships, moneyed interests begin to contribute generously once members win office. And, at the same time, both major political parties encourage new members to spend increasing amounts of time looking for donations to help them get re-elected.
The Democratic Congressional Campaign Committee encourages new members to spend as many as five hours out of a 10-hour day on fundraising — one hour can be spent talking to the press — and just four hours on actual legislative work, according to a PowerPoint presentation obtained by the Huffington Post in January 2013. Meanwhile, the National Republican Congressional Committee requests members to set quarterly fundraising goals, according to a pledge document from 2015 obtained by the Washington Post. Party leaders, too, help members make connections with special interests and will frequently introduce them to lobbyists.
Major corporate players contribute to new members on both sides of the aisle. According to CREW figures, that largesse includes donations from the PACs for aerospace and engineering conglomerate Honeywell International, which gave to all but two of the 58 new members in 2015 (a total of $247,371 to the group); aerospace company Lockheed Martin, which gave to 54 new members ($175,500); and telecommunications firm AT&T, which gave to 52 new members ($141,000).
Knight's office did not immediately respond to a request for comment. Katko's office told International Business Times the CREW study's conclusions are misleading.
"Katko for Congress makes public its financial contributions as required each quarter, most recently showing 75 [percent] of support from individuals in the district," Erin O'Connor, Katko's communications director, said in an emailed statement. "The numbers presented today are a skewed presentation by a known, partisan organization looking to make a headline. Congressman Katko's record of independence and effective representation for Central New York speaks for itself."
Campaign finance disclosure information compiled by the Center for Responsive Politics indicates that Katko receives 59 percent of his campaign funds from contributors who live in his district and 82 percent from donors who reside in his state.
© Copyright IBTimes 2023. All rights reserved.