Pompeo Admits US Didn't Know When, Where Soleimani Was Going To Attack
KEY POINTS
Pompeo said U.S. didn't know "when" or "where" Soleimani attacks would happen
A briefing to Congress about Soleimani strike was blasted by both parties
Critical members of Congress said the briefing didn't convince them
The White House justified the airstrike that killed a top Iranian general by claiming that the target was planning attacks against Americans, but officials have been firmly against showing proof of these impending attacks. There's probably a good reason for that: Secretary of State Mike Pompeo has gone on record saying that the United States had virtually no useful information about Qassem Soleimani's plans.
Pompeo appeared on Fox News' "The Ingraham Angle" on Thursday to support President Donald Trump's handling of the recent Iran crisis. He also fired back at critics of a classified intelligence briefing done in Congress on Thursday meant to help justify the decision to kill Soleimani.
According to Pompeo, "we did a dynamite job … we did our level best to present them with all the facts that we could in that setting." Many Democrats and even two Republicans blasted Pompeo's briefing, believing it didn't sufficiently demonstrate a necessity to kill Soleimani. Sen. Mike Lee (R-Utah) was especially unkind about the briefing, having said it's the worst he's attended since serving in Congress.
Since that briefing was classified, there can only be speculation as to why it left so many dissatisfied. However, Pompeo was surprisingly willing to hint as to why Congress might have been so critical of it.
Referring to the claim that Soleimani was planning imminent attacks against Americans, Pompeo told Ingraham that "we don't know precisely when, and we don't know precisely where, but it was real … There was a real opportunity here and there was a real necessity here. We made the right decision. The president made the right call."
In other words, the intelligence briefing in Congress was likely so disappointing because Pompeo's team was unable to provide basic details such as when and where the attacks were to occur – the former being particularly important given the White House's assertion that attacks by Soleimani were imminent.
During his appearance on Fox News, Pompeo also told Ingraham that the Iranian missiles fired at U.S. troops in Iraq earlier this week "were paid for with the funds made available by the last administration." This refers to the unfreezing of millions in Iranian banking assets that happened under President Barack Obama as part of the nuclear deal.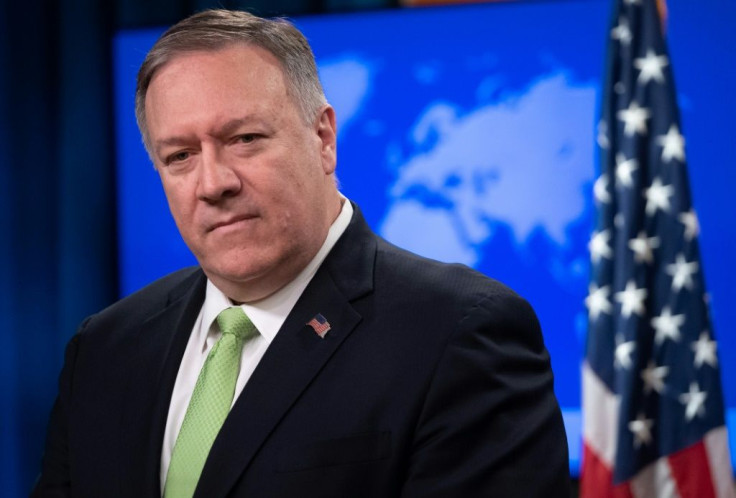 © Copyright IBTimes 2023. All rights reserved.