Pope Francis Kicks Off Vatican Conference On Traditional Marriage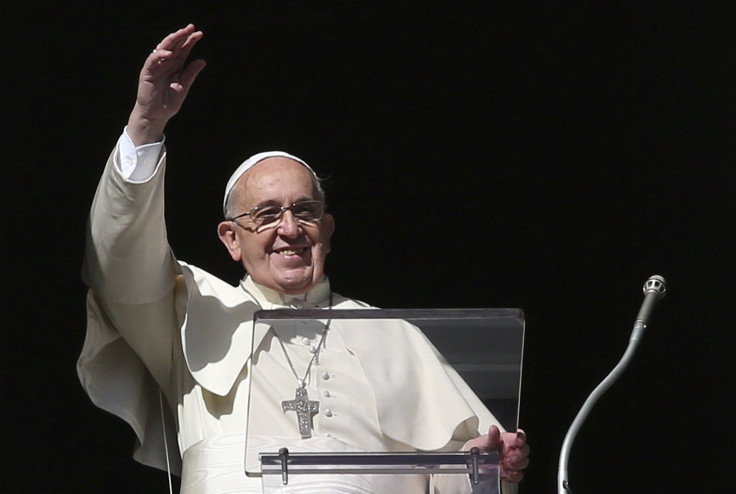 An interfaith conference that discusses the meaning of marriage -- specifically how man and woman complement each other -- began Monday at the Vatican. Pope Francis kicked off the three-day event with a speech that highlighted his concerns about the institution of marriage.
"We know that today marriage and the family are in crisis," Francis said in his opening address at the Humanum Colloquium summit, which will be held from Nov. 17-19 in Rome. "We now live in a culture of the temporary, in which more and more people are simply giving up on marriage as a public commitment."
Francis pointed to increased poverty and other "social ills" that disproportionately affect women and children as the result of divorce and a decline in family values. He added that "a new human ecology" must be fostered to combat the negative effects of broken families.
"Children have a right to grow up in a family with a father and a mother," Francis said. While he didn't explicitly address same-sex marriage, Francis told scholars not to be "swayed by political notion" where family "is based on ideological notions or concepts important only at one time in history."
"Family is a family. It can't be qualified by ideological notions," Francis said, specifically urging the crowd to commit themselves to this notion so the younger generation won't succumb to the "poisonous environment of the temporary."
Pope Francis is among a handful of prominent faith leaders who will speak at the conference. American evangelical pastors Rick Warren and Russell Moore are expected to participate as well as Jonathan Sacks, former chief rabbi of the United Kingdom. For the first time, a top Mormon leader -- Henry Eyring -- will be in official attendance. Anglican, Muslim, Pentecostal and Hindu leaders will speak as well.
The conference comes a few weeks after a Vatican summit, known as a synod, where more than 200 Catholic bishops discussed controversial issues surrounding the family such as cohabiting unmarried couples, whether divorced and remarried individuals can receive Communion and how to treat children from these unconventional families, which remains a prevalent topic among the church's hierarchy.
Pope Francis is expected to visit the U.S. in September, when he will speak at the World Meeting of Families in Philadelphia. That summit will be held ahead of a second global meeting of bishops, which will discuss similar issues on traditional marriage and the family next October in Rome.
© Copyright IBTimes 2022. All rights reserved.
FOLLOW MORE IBT NEWS ON THE BELOW CHANNELS