Pope Francis 'Love Of Joy' Document: What You Need To Know About New Vatican Statement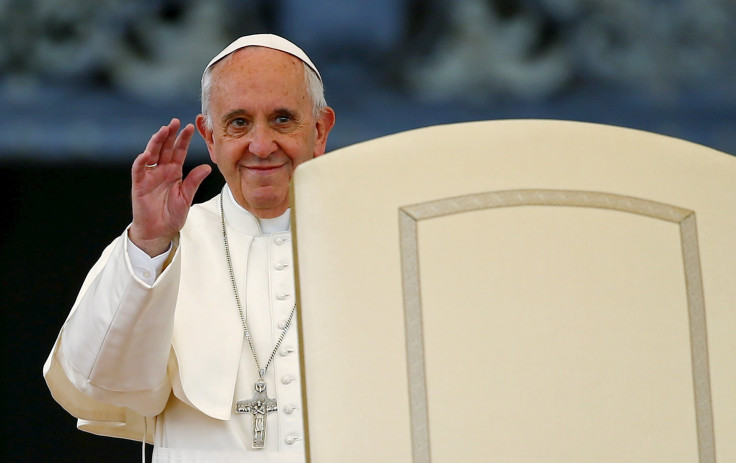 The Vatican released a long-awaited statement on family and love Friday, urging what's already being described as a radical departure from recent pastoral practice. The document, which is sure to be controversial, asks the church to have respect for Roman Catholics who are attracted to the same sex and recognizes that those acting in the "irregular situations" of modern life may not be as culpable for their sins as they have been historically.
The document — titled "Amoris Laetitia," or the "Joy of Love" — comes following two synods called by Pope Francis to discuss issues of marriage and love. In writing the apostolic exhortation, which has limited authority compared to an encyclical, Francis did not lay claim to making an authoritative doctrinal statement.
Instead, it is seen as giving local bishops in countries around the world who are serving an estimated 1.3 billion Roman Catholics more room to interpret Catholic doctrine to suit the needs and social realities of their countries.
It does this in several ways. Aside from urging respect for individuals who "experience same-sex attraction," it puts responsibility on pastors to better educate people who are considering marriage and says that Catholics who remarry after divorce should not be pushed from the church with discriminatory language.
"Language or conduct that might lead them to feel discriminated against should be avoided, and they should be encouraged to participate in the life of the community," the document says. "The Christian community's care of such persons is not to be considered a weakening of its faith and testimony to the indissolubility of marriage. "
Advocates of LGBT Catholics were measured in their response to that new guidance.
"While Pope Francis' latest document, Amoris Laetitia (The Joy of Love), contains some hopeful passages, it does not inspire joy in LGBT Catholics and their supporters," Francis DeBernardo, the executive director of pro-LGBT Catholic group New Ways Ministry, wrote in a statement. "As far as sexual orientation and gender identity issues are concerned, the pope's latest apostolic exhortation reiterates church formulas that show that the Vatican has yet to learn from the experiences and faith lives of so many LGBT Church members or their supporters."
The apostolic exhortation also clarifies the church's position on the use of contraception. The Catholic church maintains that contraception should be avoided but encourages educating teens about sex.
"Frequently, sex education deals primarily with 'protection' through the practice of 'safe sex'. Such expressions convey a negative attitude towards the natural procreative finality of sexuality, as if an eventual child were an enemy to be protected against," it says. "It is always irresponsible to invite adolescents to toy with their bodies and their desires, as if they possessed the maturity, values, mutual commitment and goals proper to marriage. They end up being blithely encouraged to use other persons as a means of fulfilling their needs or limitations."
The full text of the document, which runs 60,000 words and 325 paragraphs, can be found here.
This is "a rich reflection on the mission of the family and on how the Church can equip couples to embrace God's vision for marriage and can offer healing for families who are struggling," the Rev. Richard J. Malone, the chairman of the United States Conference of Catholic Bishops, said in a statement Friday.
Others mirrored that positive sentiment. This is "a deep and important document" that comes at a "critical time, when the meaning of marriage, family and human love is confused and disputed in our society," Archbishop José Gomez, of Los Angeles, said.
© Copyright IBTimes 2023. All rights reserved.