Pope Francis Says Atheists Can Be Saved, Performing 'Good Works' Is Not Just For Believers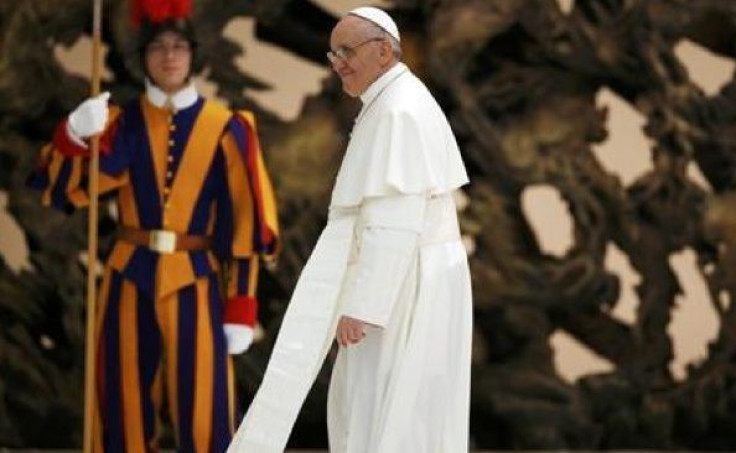 Pope Francis reached out to the world's atheists on Wednesday, saying that no one is excluded from salvation and that performing "good works" is a way for believers and atheists to come together.
"The Lord has redeemed all of us, all of us, with the Blood of Christ: all of us, not just Catholics, everyone," the Pope told worshipers at morning Mass on Wednesday. "'Father, the atheists?' Even the atheists. Everyone!"
Pope Francis said that "if we do good to others" there will be a "culture of encounter" among different faiths that is needed.
"We must meet one another doing good," Pope Francis said. "'But I don't believe, Father, I am an atheist!' But do good: We will meet one another there."
Roy Speckhardt, executive director of the American Humanist Association, said he sees the Pope's comments as a sign of growth.
"I gather from this statement that his view of the world's religious and philosophical diversity is expanding," Speckhardt told CNN. "While humanists have been saying for years that one can be good without a god, hearing this from the leader of the Catholic Church is quite heartening."
Greg Epstein, Harvard University's Humanist chaplain and author of "Good Without God," welcomes the Pope's comments.
"We are a community that is just trying to do good and live good lives, just like most communities are," Epstein told the Religion News Service. ''His statement is an acknowledgment of that. It is welcome and it is gratifying."
The Pope's comments had a number of people asking whether the pontiff believed atheists can go to heaven.
The Rev. Thomas Rosica, a Vatican spokesman, said that every person has the capacity to be saved, but if they refuse to enter or stay in the Catholic Church, that is not a possibility.
At the end of his prayer, the Pope reiterated that doing good is not a matter of faith.
"It is a duty, it is an identity card that our Father has given to all of us, because He has made us in His image and likeness. And He does good, always," Pope Francis said.
© Copyright IBTimes 2023. All rights reserved.