Porn Star Blasts Indian Followers For 'Stealing' Her Photos: 'Stop Making Pages About Me'
KEY POINTS
Supercars racing alum Renee Gracie slammed Indians for allegedly stealing from her adult content in OnlyFans
The Australian native recently turned to porn after dropping out of her racing career
Since her career change, Gracie now has over 7,000 subscribers on her adult subscription site and racks up a whopping $63,000 every month
Renee Gracie, a former V8 Supercars racing prodigy who switched careers to porn, has made headlines once more after slamming Indians for exploiting her adult content.
The racecar driver-turned-porn star reportedly went on a tirade on her adult subscription account in OnlyFans, dissing Indians for allegedly "stealing her images."
Gracie, 25, has recently resigned from her racing career without earning a cent. And the career change seemed to immediately pay off as she is now raking in tens of thousands of dollars a month after transitioning to the adult entertainment industry.
Now, the newly converted adult performer is facing an ordeal that she definitely deems intolerable.
"To all you Indian a–holes on my page. Stop stealing my images," Gracie wrote in a post via her adult subscription site. "They are copyrighted and I own them not you. Stop making pages of me and stop sharing my videos and images illegally."
The ex-racer also claimed that these issues only started to surface after stories regarding her career transition came into the limelight and went viral in India, New York Post reported.
"Ever since my story went viral in India, there has been so many videos and fake profiles made and images illegally stolen from my OnlyFans," the Australian native wrote. "I don't like Indians now. If you have shared or stolen my images your [sic] an a–hole and I hope you get what comes for you [sic].
"If your [sic] Indian, get off my page now! Your [sic] not welcome here anymore…. I will be removing all India's [sic] from my page tonight," she continued.
Before her career change, Gracie was lauded for teaming up with Simona de Silvestro, a Swiss race car driver, in 2015 for a competition at Bathurst. The racing alum then made history as the first Australian woman to ever compete in the sport full-time.
Gracie, who was seemingly dedicated to the sport, also shared that she dreamed of making it to the National Association for Stock Car Auto Racing (NASCAR) and had expressed her love for speed and racing.
"I've spun out and had people go over the top of me but it's bound to happen. You can't let it stop you. As long as you're not hurt, you just keep going," she said.
But in 2016, the 25-year-old prodigy decided to drop out of her racing career when she was reportedly eliminated from the team. Gracie also admitted that she never made a cent when she was still racing.
The ex-racer now has 7,000 people subscribed to her account and earns a whopping $63,000 every month as a full-fledged adult performer.
Compared to her previous career as a racer, Gracie admitted that choosing porn as her current venture has been "the best thing" that she has done in her "whole life."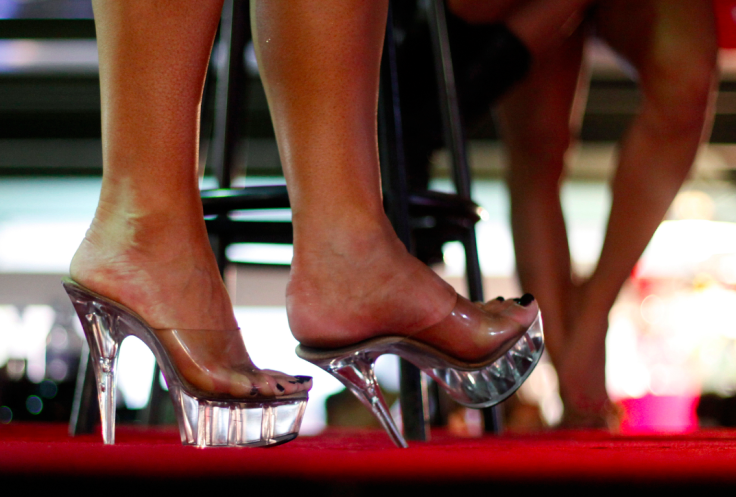 © Copyright IBTimes 2023. All rights reserved.