Porn Star Jenna Jameson Defends The KKK, Slams 'Muslim Rape Gangs' In Twitter Rant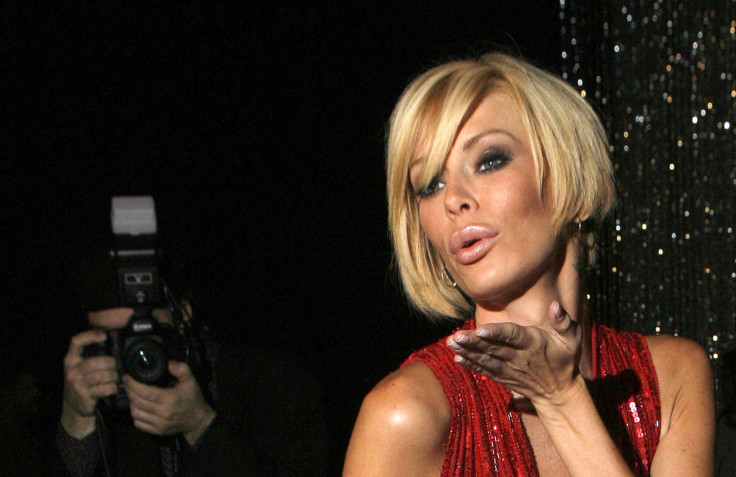 Former adult film star Jenna Jameson took the internet by the storm Tuesday afternoon when she lambasted "Muslim rape gangs" on her Twitter account and said the Ku Klux Klan was not as bad as people portrayed them to be.
"I have a problem with roving Muslim rape gangs … call me crazy," Jameson tweeted. "I don't see bands of Christian rape gangs."
She then retweeted a reported account that linked to a web page about a mother who was allegedly raped by Muslims in Sweden, which may have been a way to defend President Donald Trump's recent assertion about immigration in the European country.
"I don't 'hate' them...I disagree with absolutely everything they represent, and I am utterly unafraid to express my opinion," the 42-year-old mother-to-be later wrote about Muslims.
Also, at one point of her heated rants, Jameson said the KKK wasn't as bad as Islamic extremists were.
"Do the Klu [sic] Klux Klan follow a religion that orders the death of apostates?" she tweeted. "When was the last time we saw a Klan member blow up infidels?"
Not many people were fond of her controversial tweets.
"I wish people would stop asking me why I speak out against muslims [sic]," she tweeted.
Jameson, who described herself as "conservative" and "Jewish and proud," converted to Judaism last November in order to marry Israeli jeweler Lior Bitton. She used her religion to try to strengthen her point about why she was so critical of Islam and Muslims.
"I disagree with following an ideology that abuses women, kills gays, mutilates female children and murders apostates," she tweeted.
"My view on Islam is not ONLY about their penchant for violence, it's their view on homosexuality, women's worth, polygamy," she wrote.
Jameson continued: "Even moderate muslims [sic] believe homosexuality is a criminal offense, polygamy is the norm, women are considered animals. Shall I go on?"
A social media user accused Jameson of "Jew loving," to which she responded, "I am a Zionist Jew, you cockroach."
© Copyright IBTimes 2023. All rights reserved.
FOLLOW MORE IBT NEWS ON THE BELOW CHANNELS