Porn Star Riley Reid Admits She Chose Adult Film Career Over Boyfriends
KEY POINTS
Riley Reid revealed that her boyfriends who weren't part of the porn industry gave her an ultimatum regarding her job
The adult performer said she always chose her porn career over her relationships
Reid remains hopeful that she will meet someone who will accept her completely
Porn star Riley Reid has opened up about her dating struggles as an adult performer and admitted that she has never had a boyfriend who was "proud" of her profession.
Reid, who has been open about her personal life on social media, revealed new details about her past relationships in an Instagram post. The 29-year-old shared that she has only had two "normal" boyfriends, referring to men who were not from the porn industry, and both made her choose between her job and their relationship.
"Both of which ended in an ultimatum, porn or them. I always chose porn," Reid said.
Despite choosing her porn career over her relationships, Reid, whose real name is Ashley Mathews, admitted that she sometimes wonders whether or not she made the right decision. She also considered if, by prioritizing her profession, she had "lost [her] chance at love & happiness."
Still, Reid remains optimistic that she will meet someone who accepts her and her profession in the future.
"Knowing I carry the weight of shame around me I find it hard to believe that some day someone will accept me and love me for all of me. But I can hope," Reid said.
"So this is me hoping that one day someone will be proud to call me theirs & that other sex workers like me can feel the love we all desire," the porn star added.
This is hardly the first time Reid had decided to share personal tidbits about her life. In an Instagram Stories Q&A in July, the adult star dished details about her love life and revealed that she was "single as a Pringle."
One follower asked Reid if she ever had felt annoyed about "being looked at just for sex when you go on a date? Instead of just a person or a friend to hang with..?" In response, she said that she wants to be a "whole person" and not just seen as a porn star.
Another fan asked Reid about her relationships after entering the porn industry, to which she replied, "[I]t's made them all worse."
In an earlier YouTube video, Reid also talked about how the porn industry has affected her life as a whole, revealing that she has trouble finding the right guy as most would ask her out because of her fame as an adult star.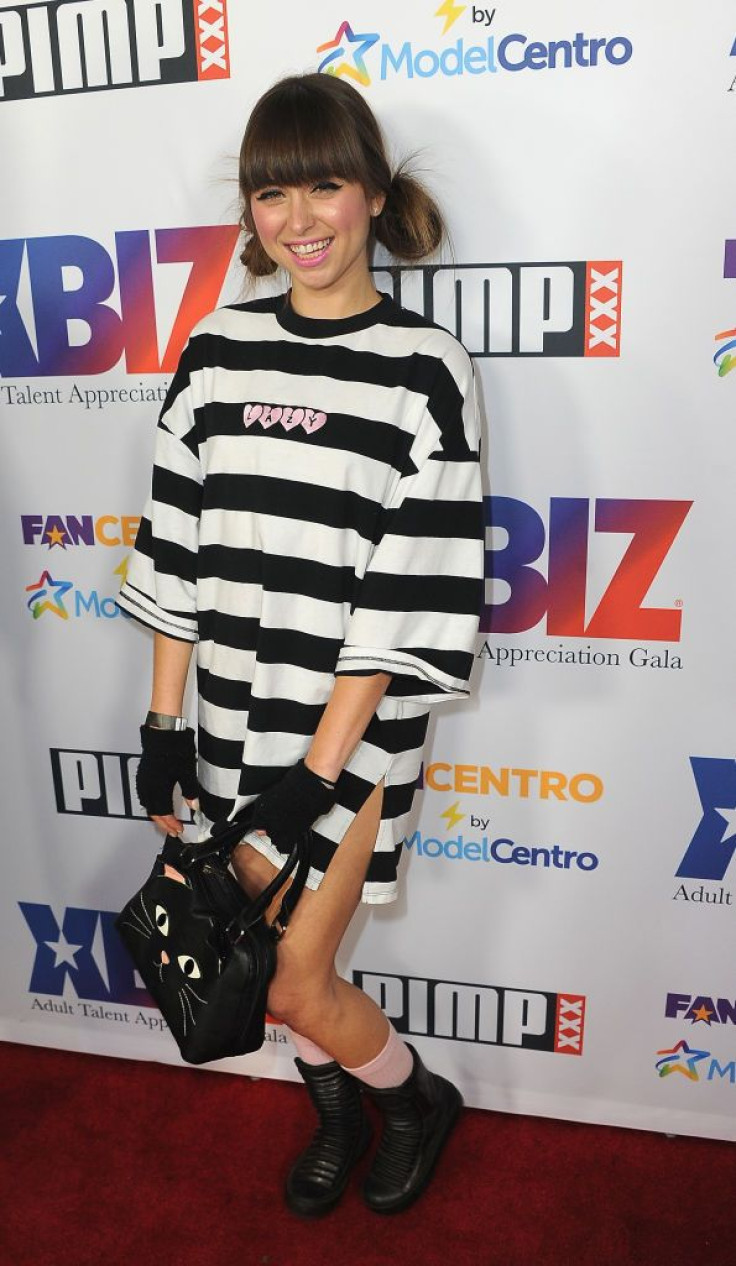 © Copyright IBTimes 2023. All rights reserved.
FOLLOW MORE IBT NEWS ON THE BELOW CHANNELS