Porsche CEO Praises Tesla, Elon Musk; Admits Taycan Took Inspiration From Tesla
Just because you're fiery competitors doesn't mean you should hate each other. There's always room for mutual respect, even in the tough and unforgiving electric vehicle (EV) industry.
Klaus Zellmer, CEO of Porsche North America, a few days ago decided to take the high-road when talking about his greatest competitor, Tesla CEO Elon Musk, and the stable of Tesla EVs that now lord it over the EV landscape.
Asked on cam if Porsche drew any inspiration from Tesla's work, Zellmer replied with words of praise for Tesla and its role in advancing EV development in such a short time.
"Well, I think all car manufacturers have taken inspiration from Tesla, because Tesla has been the pioneer," he said. "They've done something that a couple of years ago, nobody would have expected anybody to be able to do. So we have great respect for them."
Zellmer said Tesla EVs "are surely impressive if it's about acceleration, the user experience, and all the digital stuff in the car."
But the Taycan does have its share of advantages over the Teslas, said Zellmer.
"I think the Taycan actually sets itself apart when it's about repeatable acceleration; when it's about the car really behaving like a true sports car when you take it to the limit beyond the limit, and what happens then, how you control the car. So we've taken a different route because we are a different brand, but yes, inspiration is something that we all need."
Zellmer's sportsmanship comes after years of watching the Tesla Model S, 3 and X rule the road. That situation ended when Porsche in early September revealed its rivals to the Teslas: the Porsche Taycan Turbo and the Porsche Taycan Tubro S. And the world was impressed by these products of German engineering genius.
Porsche unveiled the Taycan at simultaneous launch events in Germany, China and Niagara Falls, Ontario on Sept. 4. The Taycan was designed to take on the Model S .
"I would say that the Taycan is a big threat to the Model S," said Jessica Caldwell, executive director of industry analysis for the auto website Edmunds. "The Model S is old. It was a great design but it's pretty long in the tooth at this point."
What followed were much publicized attempts at one upmanship by Tesla and the Model S meant to demonstrate the virtues of this "old" machine.
On Aug. 26, 2018, a production Porsche Taycan set the fastest lap for a four-door EV at Nordschleife Nürburgring with a time of 7 minutes and 42 seconds. Tesla sought to break that record in September 2019 and it did -- sort of.
A specially modified Tesla Model S with a three-motor Plaid powertrain completed a lap at the 26 km-long Nordschleife portion of Nürburgring in 7 minutes and 23 seconds. On its face, this is the fastest lap for a four-door electric vehicle (EV) at Nordschleife Nürburgring -- unofficially.
This record time remains unofficial for three good reasons. It was a hand-stopped time, the Model S that set the record wasn't a production vehicle and the record-setting attempt wasn't officially sanctioned by Nürburgring. It's because of this, the Porsche Taycan still holds the official record.
"Personally, I can tell you that the car is overwhelming," said Zellmer back then. "Driving it is more than what I asked for. Now let's see what consumers say about it.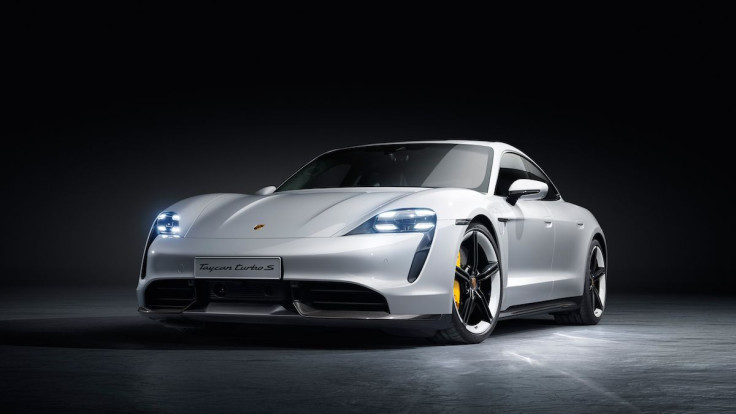 © Copyright IBTimes 2023. All rights reserved.
FOLLOW MORE IBT NEWS ON THE BELOW CHANNELS