Porter Ranch Stabbing: Barricaded Suspect In Custody After 5-Hour Long Standoff
KEY POINTS
The suspect barricaded himself inside the garage of the residence
Two victims, aged 45 and 50, were found at the scene
A report said that the suspect may be suffering from mental health issues
Law enforcement officials in Los Angeles took a suspect into custody Monday, after he barricaded himself inside a residence in Porter Ranch.
The standoff, which lasted for nearly five hours, came to an end when the individual was arrested.
The Los Angeles Police Department dispatched officers to the 19100 block of Salt Lake Place at approximately 5 p.m. local time. Upon arrival, they discovered a 45-year-old woman, who appeared to have sustained a stab wound, and a 50-year-old man with a contusion. Both victims were transported to a nearby hospital for medical attention.
According to the police, one of the weapons involved in the attack is believed to be a cast iron skillet.
Following the incident, the suspect barricaded himself inside the garage of the residence, leading to the standoff that lasted for several hours. As a safety precaution, neighbors in the surrounding residences were evacuated until the situation was resolved, KTLA 5 reported.
During the standoff, there were reports of an unknown substance leaking from the garage. As a precautionary measure, a police robot was deployed to assess the substance and determine its nature. After testing, it was confirmed the substance was harmless.
Following the use of tear gas by the SWAT team, the suspect was located in the attic space of the garage. He was found shirtless and armed with a knife. Law enforcement apprehended the suspect, and he was subsequently transported to a nearby hospital for evaluation and treatment. The identity of the suspect and the motive behind the attack remain unknown.
According to CBS News, the suspect may be suffering from mental health issues. However, no official confirmation has been made so far.
The authorities revealed two victims were in stable condition. It is not known if the suspect and the victims knew each other or how they were related.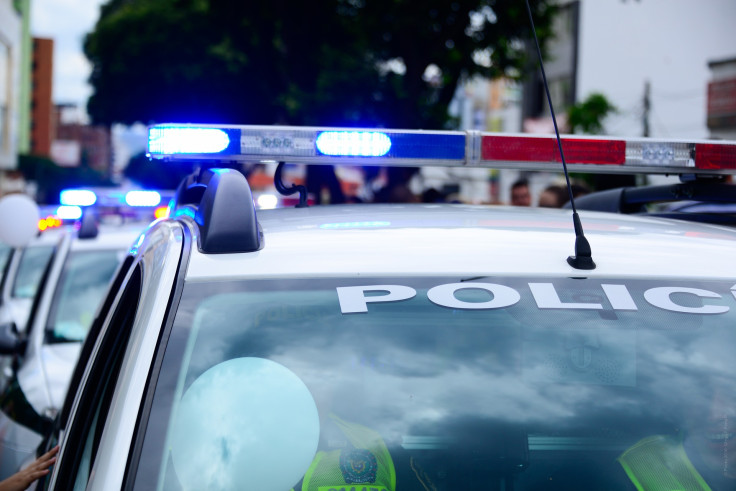 According to the description provided by detectives, the suspect was identified as a 55-year-old white male. He stands approximately 5 feet, 10 inches tall and weighs around 120 pounds. The suspect has brown hair and eyes. He was wearing a yellow/green shirt and black shorts when he was seen before the standoff, the police said.
© Copyright IBTimes 2023. All rights reserved.