Woman Shot 11 Times 'Plays Dead,' Then Runs To Neighbor's House For Help
A Florida woman, who was shot about a dozen times, survived after she managed to run to a neighbor's house for help.
The suspect, identified as 65-year-old Wayne Dew, had an hours-long standoff with cops and was eventually found dead from a self-inflicted gunshot wound.
Officials said the incident took place early morning Sunday inside a Seminole residence, reported Miami Herald.
Dew allegedly shot his ex-girlfriend Denise Garrett about 11 times, including twice in the head.
"She said she remembers layin' there, trying to play dead, and he's still shooting her while she's laying there, playin' dead," Garrett's fiancé, Timothy Randolph, told ABC Action News.
Garrett not only survived the shooting but also managed to run out of the front door and escape with multiple gunshot wounds. She made it across the street to a neighbor's house and asked for help. The neighbor called 911 and reportedly used a towel to stop the bleeding from Garrett's head.
Garrett was rushed to a hospital to receive medical treatment. She is expected to survive.
"It's amazing, you think someone who's been shot that many times is still able to walk out of her house, walk across the street to her neighbor and tell him what happened," Pinellas County Chief Deputy Paul Halle said during a news conference. "Pretty amazing."
Officers said Garrett and Dew were having an argument before the man shot his ex-girlfriend 11 times in her torso, leg and head.
Police were engaged in an hours-long standoff with Dew, who refused to surrender following the shooting. About seven hours later, officers entered the house and found Dew dead from a self-inflicted gunshot wound.
Randolph explained that Garrett and Dew were still living together because they were co-owners of the house. He also noted his fiancée had been trying to get Dew to find another place to live in.
"She just wanted to get out of it. She was tired of being caged...that's the only way you can put it, being caged. You know somebody holds you, hostage, treat you like a child," Randolph added.
The neighbor who made the 911 call told ABC Action News that this was not the first time Garrett approached him for help. She had come knocking on his door in 2016 after Dew allegedly strangled her.
Advocates fighting against domestic violence believe strangulation is a major sign of a possible homicide in the future.
"If somebody has ever been strangled by their partner, even one time, they are 750 times more likely to ultimately be killed by their partner," CASA Pinellas CEO Lariana Forsythe told the outlet.
If you have thoughts of suicide, confidential help is available for free at the National Suicide Prevention Lifeline. Call 1-800-273-8255. The line is available 24 hours, every day.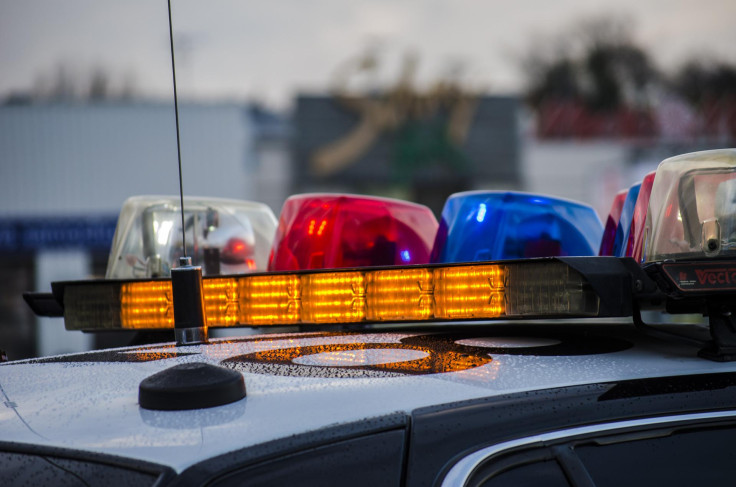 © Copyright IBTimes 2023. All rights reserved.