Posh Pets And The Hotels That Pamper Them
Sponsored content from Modern Luxury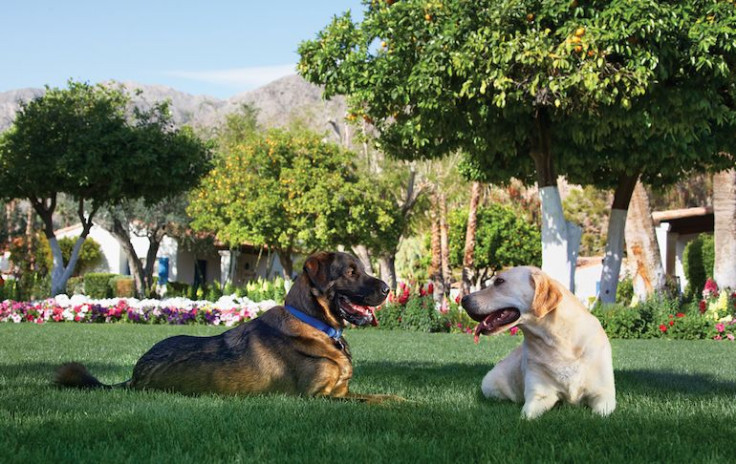 Like Greta Garbo and Frank Capra before me, I enter the magnificent grounds of La Quinta Resort & Club, a Waldorf Astoria resort, expecting to be spoiled. On the fringes of the Santa Rosa Mountains in California's Coachella Valley, the desert-sited getaway, two hours from Los Angeles, has long been a haven for celebrities and other in-the-know travelers in search of relaxation. Extending across 45 acres of Eden-like garden space, it vaunts 41 swimming pools. But that's not why I'm here with my two most loyal friends, Max and Huckleberry, a German Shepherd and English Shepherd, respectively. I've checked into La Quinta because this hotel loves my canines as much as I do — the rest, all those plush amenities, amounts to gravy (kibble?) compared to the fluffy pet beds, food bowls, doggie treats and toys that greet us when we open the door of our capacious casita, complete with its own courtyard, ideal for doggie naps. With pet friendly "Do Not Disturb" dog hangers, acres of hiking and jogging trails for exercise and the opportunity for a pet massage appointment at the spa (book your treatment at the same time as your pet's), La Quinta knows how to treat human's best friend like royalty.
Below, find some other dog-riffic and cat-coddling pet havens posh enough for your well-hoofed furry friends.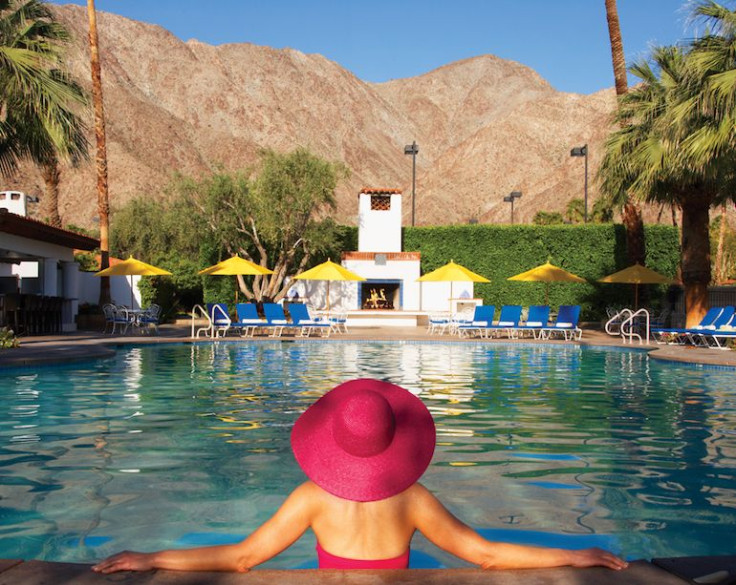 Carneros Resort and Spa
Located amid the vineyards on 28-acres in Napa Valley, this resort has a Utopian town vibe, with contemporary cabins, crowned with tin roofs, set in tiny community groups, named for local herbs and wildflowers. Pets feel welcome in casual chic digs, many with fenced courtyards, enhanced by outdoor bathtubs and fire pits for the masters. For oenophiles who don't want to leave their babies at home, Carneros Resort and Spa treats pets to plush pillow beds and dog snacks for peerless "family" happy hours.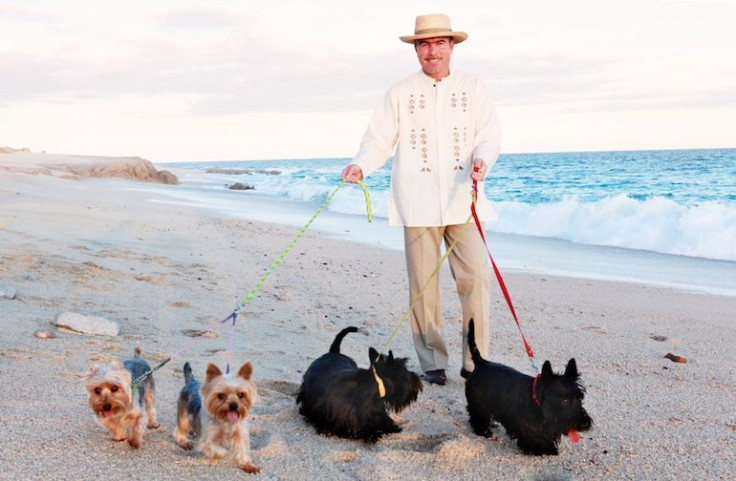 Las Ventanas Al Paraiso, a Rosewood Resort
Butlers? For your dogs? At Las Ventanas Al Paraiso, the staff knows what's important to you. Wedged on a sliver of bone-white beach on the sandy and volcano rock strewn crescent that defines Los Cabos, this stellar resort's new Signature Villas, set at water's edge, include staff dedicated to walk your pet, treat them to "doga" classes and massages and tempt them with special meals.