Jewelry That Rhymes With Orange, From Jacob & Co., Andreoli, Bulgari, de GRISOGONO, Sutra
Sponsored content from Modern Luxury
As the autumn weather—ever so slowly—begins to make its presence felt, it is time for a wardrobe rotation. We put away the sundresses and summer tees, switching up our seasonal palette for earth tones and cashmere. Jewelry also figures into this rotation, as delicate aquamarine and amethysts get sidelined for bolder, warmer hues. Below, a few pieces to ease you into the newly chilly season and blend into the flamboyant fall foliage.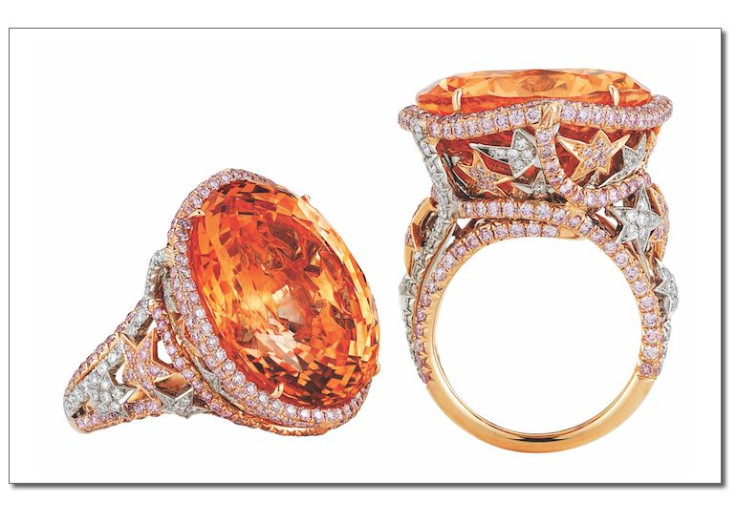 Jacob & Co. all but sets a bonfire alight on the hand with this orange sapphire ring, whose central oval-cut stone weighs in at an impressive 46.64 carats. Starry sparks fly in all directions, set with pink and white brilliant-cut diamonds with a total carat weight of 2.89 carats. It might just keep you warm on one of these October nights.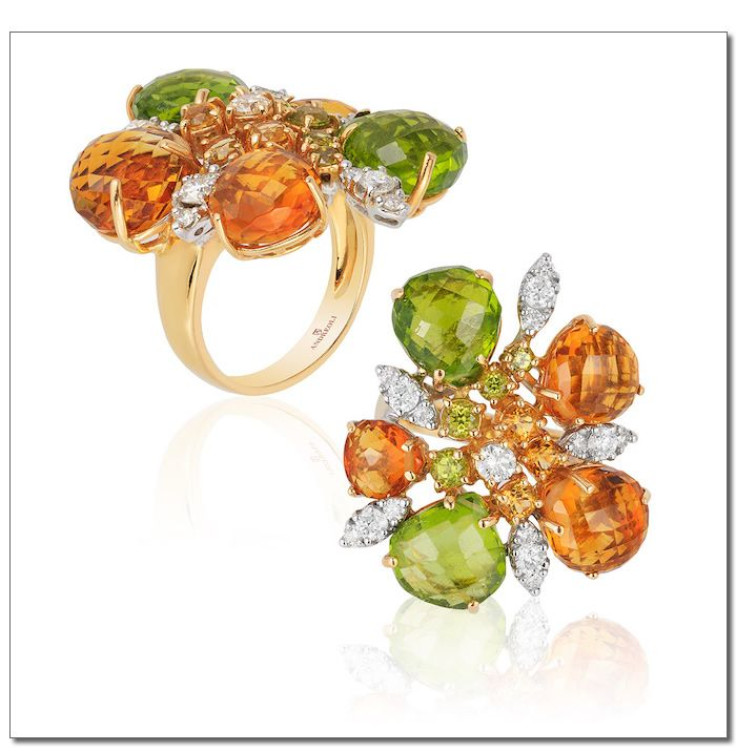 In peridot and citrine, Andreoli captures our autumnal moment, just as summer's green leaves are transforming into something richer, warmer, something at once celebratory and rueful. These pieces also hint at our near future, with a sprinkling of round-cut diamonds anticipating December's frosty mornings.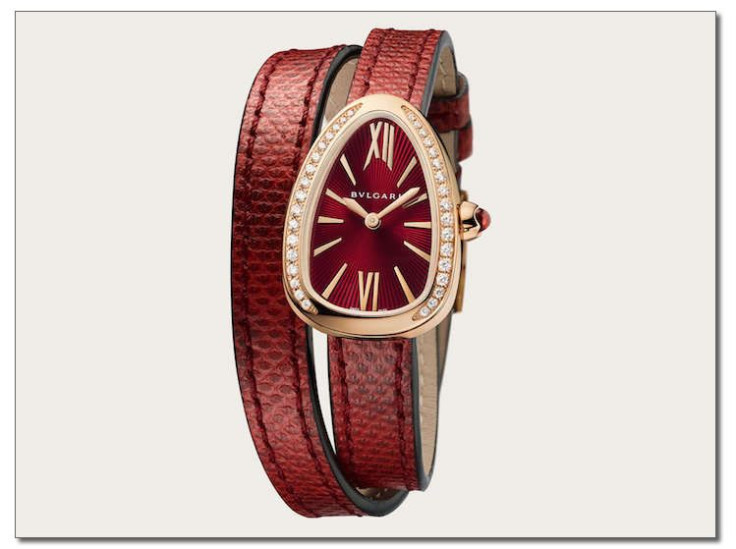 As snakes in cooler climes slow down their activity, Bulgari's Serpenti sticks its jeweled head out curiously to test the air. Serpenti straps wrap (at least) twice around the wrist, giving the impression of a determined, though small, creature staking a claim to its terrain.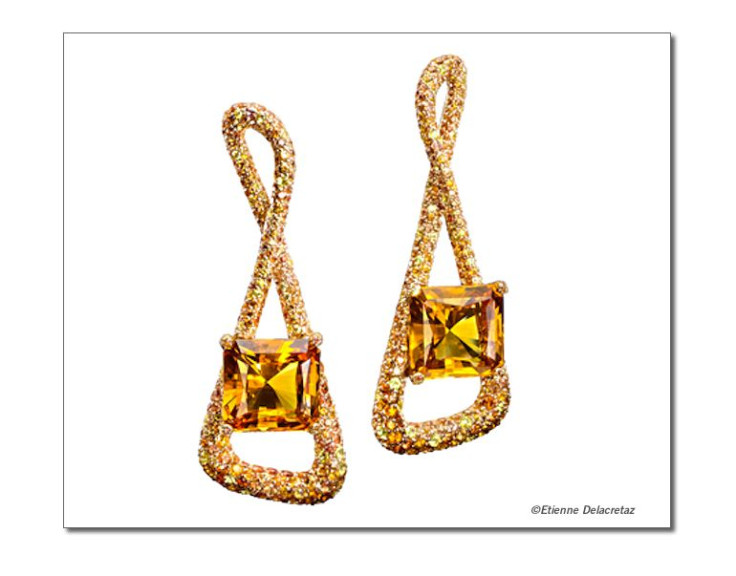 de GRISOGONO's creative director Fawaz Gruosi is famous for creating unexpected forms and silhouettes, and these earrings from the Melody of Colours collection frame their central citrines (69.23 carats) with twisted shapes set with 333 yellow sapphires and 471 orange sapphires. A chic, bold look for fall!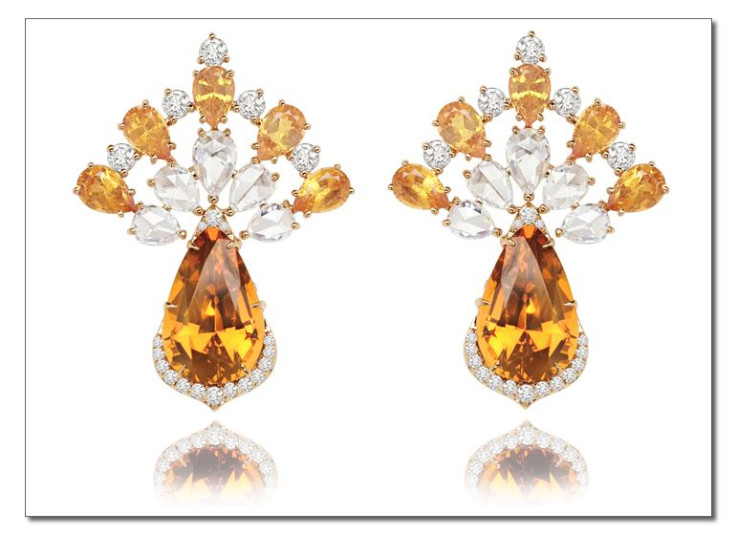 A pair of one-of-a-kind mandarin garnet earrings from Sutra Jewelry makes the perfect accessory at a pre-holiday fête. Crafted in 18-karat yellow gold, this piece boasts 14 carats of mandarin garnets, 5 carats of yellow garnets and 4 carats of white diamonds. The earrings glow like a sunset that comes earlier each day.