'Power Rangers 2' Movie: What We Know About The Sequel So Far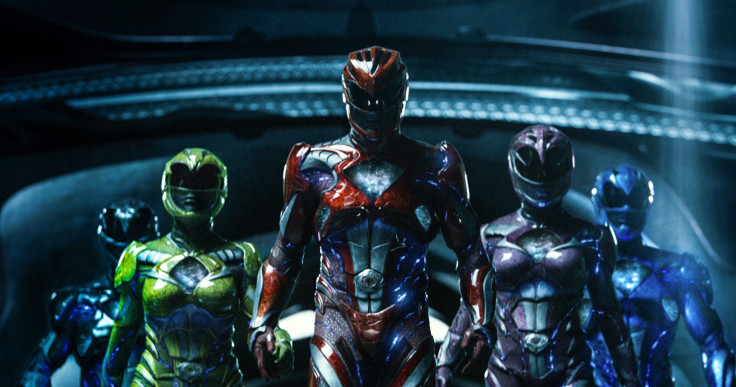 The "Power Rangers" movie left many audiences pleasantly surprised and wanting more. The action flick, which follows five small town teens who get alien superpowers to defend the earth, hinted pretty heavily at a sequel. Though not much has been confirmed, those who worked on the film already dropped some pretty fun teasers about a potential follow up.
(Spoiler Alert: Plot points from the first "Power Rangers" are discussed below.)
The Green Ranger: Assuming that "Power Rangers 2" is eventually ordered, the end credits teased another Ranger coming. A teacher running detention called for Tommy Oliver. Fans only saw an empty desk with a green jacket. Red Ranger actor Dacre Montgomery told the Hollywood Reporter that the cast is pulling for a female to play the role to even up the genders of the Power Rangers.
Romance: Though Tommy and Kimberly had a special relationship in the TV show, it seems like Kimberly (Naomi Scott) and Jason (Montgomery) are the main love story in "Power Rangers." The first film played down their romance though, even cutting out a kiss that had been featured in trailers.
"In the final cut, there is definitely less of a focus on the romance between them than what we did in production," Montgomery told THR. "It's more about a five-person story, an ensemble piece, rather than our love story. But there is definitely a lot of room for exploration in potential future films."
A New Villain: Though Rita Repulsa (Elizabeth Banks) kept coming back in the TV show, the movie seemed to hint that the next film will feature a different Big Bad. Rita warned the Rangers that she wouldn't be the only one who wants the Zeo Crystal.
The Writers Are Ready: Producer Haim Saban revealed that he is prepared to have several sequels greenlighted. "We already have a six-movie story arc," Saban told Variety.
Will A Sequel Actually Be Made? This is the most important question. Though the groundwork has clearly been laid for a new franchise, but we don't know yet if sequels will be ordered. "Power Rangers" didn't beat Disney juggernaut "Beauty and the Beast," but it earned over $40 million at the U.S. box office in its first weekend. That's ahead of where projections predicted, but it'll have to earn much more to justify its reported $100 million budget and the millions spent on marketing.
© Copyright IBTimes 2023. All rights reserved.