'Power Rangers' Movie Spoilers: Which Character Is A Gay Superhero?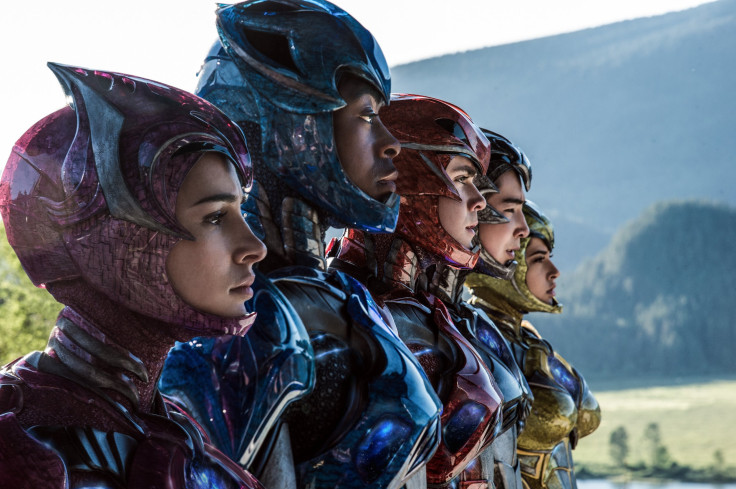 The new "Power Rangers" movie has an entirely different take on the characters from the original "Mighty Morphin' Power Rangers" TV show. Reviews have started coming in, and it seems like these teenagers are more complex and deal with bigger issues that their predecessors. One character even struggles with being gay.
Trini (Becky G.), the Yellow Ranger, is trying to figure out her sexual orientation in the Lionsgate/Saban film. The Hollywood Reporter reveals that Trini is asked about "boyfriend problems," and someone quickly realizes that they should be saying "girlfriend problems."
Is Trini bisexual? Is she a lesbian? Don't expect the Yellow Ranger to have a label by the end of the movie. It's not a focal point of the movie, and like any teenager, Trini is still discovering her identity, according to director Dean Israelite.
READ: Compare the new Rita Repulsa to the original
"For Trini, really she's questioning a lot about who she is," Israelite told THR. "She hasn't fully figured it out yet. I think what's great about that scene and what that scene propels for the rest of the movie is, 'That's OK.' The movie is saying, 'That's OK,' and all of the kids have to own who they are and find their tribe."
While many actors who identify as LGBTQ — including Ellen Page, Ian McKellen and Ezra Miller — have played superheroes on the big screen, the characters themselves usually aren't openly gay. The TV world of superheroes is doing a little more for representation. "Supergirl" recently revealed that Alex (Chyler Leigh) is a lesbian, and "Marvel's Agents of S.H.I.E.L.D." featured Joey (Juan Pablo Raba), a gay Inhuman, in Season 3.
While the news of a gay Power Ranger is likely to get a reaction from conservative audiences, it probably won't affect the box office if it follows the path of "Beauty and the Beast." The Disney flick faced petitions and threats of boycotting after LeFou (Josh Gad) was revealed to be gay. However, the movie still dominated the box office with an estimated $170 million domestically and $350 million worldwide in its opening weekend.
"Saban's Power Rangers" is a reboot of the original TV series. In the updated movie, five teenagers are given super powers and must defend their hometown from an alien invasion led by the villainous Rita Repulsa (Elizabeth Banks). The movie hits theaters Friday.
© Copyright IBTimes 2023. All rights reserved.
FOLLOW MORE IBT NEWS ON THE BELOW CHANNELS