'Power Rangers' Trailer Reveals Bryan Cranston's Zordon And The Megazord [VIDEO]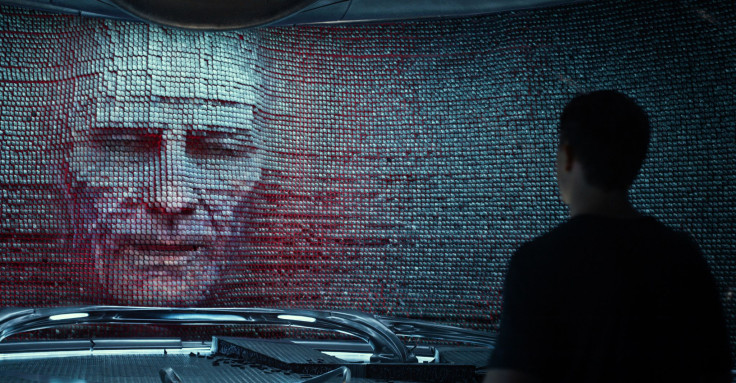 It's not just the Rangers who are looking a little different these days. The newest "Power Rangers" trailer is here, and it shows off more footage from the superhero flick. Longtime fans will be interested in the appearance of Zordon.
The trailer, released Thursday, is the first time audiences have seen the rebooted version of Zordon, who is played by "Breaking Bad" alum Bryan Cranston. In the original, he appeared as a big, floating face above the Rangers. Everything is even bigger in the reboot, though.
In the Lionsgate film, Zordon essentially takes up an entire wall. His face isn't just a hologram, but seemingly pops out of wall (and kind of looks like a pin point impression toy).
The role of Zordon, however, is the same. He tells the Power Rangers all about their new destiny. "The answer to what is happening to you is here. You five are the Power Rangers," he reveals.
He also makes it clear that these kids aren't the first round of Rangers. "The Power Rangers were a group of warriors," he tells the teens. "You must become those warriors."
It looks like Zordon will lead them through training to make them ready to fight Rita Repulsa (Elizabeth Banks). It's clear that she'll be causing trouble. The trailer also shows off some new clips of her wreaking havoc.
The Power Rangers will have some tools to help fight her, though. The Dinozords, the robotic vehicles that the Power Rangers drive, are shown off in the clip starting at the 1:55 mark. The final moments of the trailer reveal the massive Megazord, the robot that all five Dinozords combine to make. The Megazord has competition, though. Rita has created a golden creature that will provide a worthy opponent for the humungous robot.
The trailer once again makes it clear that the "Power Rangers" movie is very different from the original "Mighty Morphin' Power Rangers" TV show that launched in 1992. "It truly is [different from the TV show]. It's a completely reimagined retelling of this story," Cranston told Entertainment Weekly in July. "It's very real. The kids are strong actors. They're fun, and yeah, I'm excited."
"Power Rangers" hits theaters March 24.
© Copyright IBTimes 2023. All rights reserved.
FOLLOW MORE IBT NEWS ON THE BELOW CHANNELS