'Power Rangers' Movie To Feature First Openly Gay Superhero On Film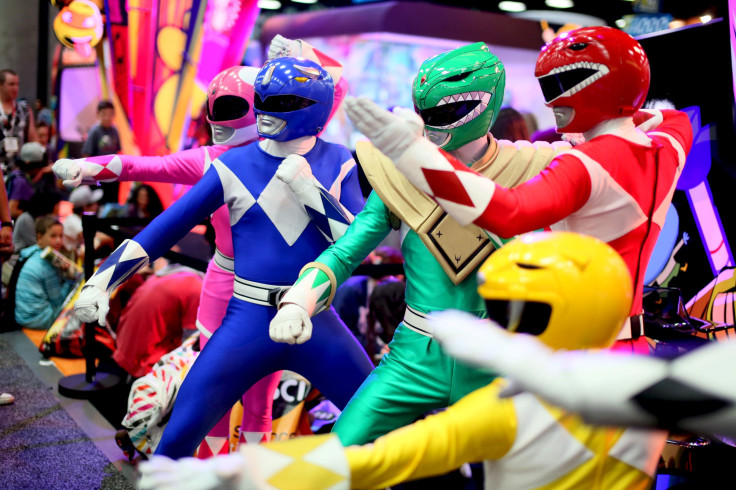 The new "Power Rangers" film, which was scheduled to hit theaters this week, will feature a gay protagonist — the first superhero movie to do so. Yellow Power Ranger Trini, played by actress and pop star Becky G., admits to "girlfriend problems" in a scene the film's director said would reassure children that being gay isn't anything shameful.
"For Trini, really she's questioning a lot about who she is," "Power Rangers" director Dean Israelite told the Hollywood Reporter. "She hasn't fully figured it out yet. I think what's great about that scene and what that scene propels for the rest of the movie is, 'That's OK.' The movie is saying, 'That's OK,' and all of the kids have to own who they are and find their tribe."
Read: 'Power Rangers' Movie Casts 'Empire' Star Becky Gomez As Yellow Ranger; Original Lineup Now Assembled
The original Blue Ranger actor David Yost, who left the Lionsgate reboot of the popular kid's TV show after facing harassment for being gay, said he was pleased to see how things have turned around.
"They really stepped up to the plate," Yost said. "I think so many people in the LGBTQI community are going to be excited to see that representation."
The original Yellow Power Ranger in the 1990s TV series, played by the late actress Thuy Trang, was portrayed as straight.
The superhero film came after Disney introduced an openly gay character, LeFou, played by actor Josh Gad in the "Beauty and the Beast" live-action remake directed by Bill Condon.
In recent years, LGBT superheroes like Wonder Woman, Batwoman, Catwoman, Harley Quinn and Marvel's Ice Man were all portrayed as gay or bisexual. However, their sexual identities were not portrayed in films featuring them.
People took to social media to share their thoughts on the "Power Rangers" film, which was scheduled to hit theaters Friday.
© Copyright IBTimes 2023. All rights reserved.