'Power Rangers' Star Elizabeth Banks Debuts Sexy Rita Repulsa Costume; Compare Her Green Look To The Original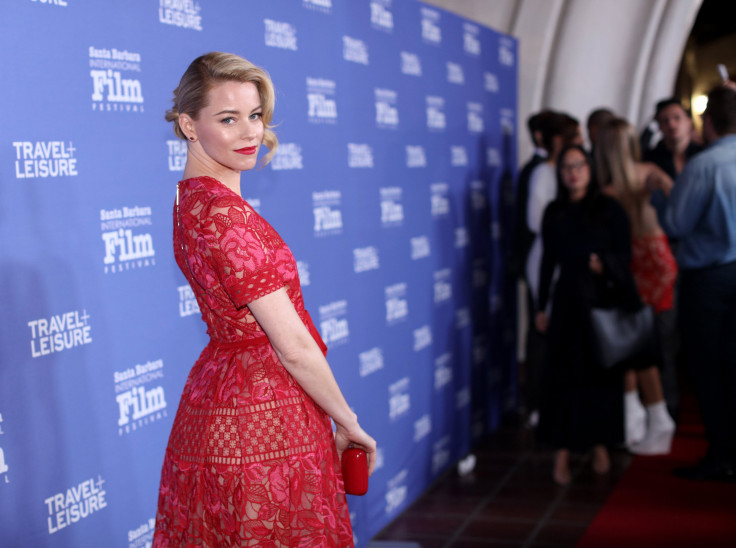 The "Power Rangers" reboot is updating everything, even their villains' looks. Elizabeth Banks is playing the evil Rita Repulsa in the 2017 movie, and her costume is much sleeker than fans of the '90s version remember.
People debuted the first photo of Banks in costume, and the actress said she knows that it's a departure from the TV show. "It's definitely a modern and edgy re-imagining of the original Rita Repulsa," she told the magazine.
The sexy update shows much more skin and is a lot tighter than the previous version. The red and brown colors have been traded in for bright green, and even her grey hair has become an emerald hue. While Rita has ditched the iconic horned hairstyle in favor of a more manageable ponytail, it seems like sharp edges still influenced the new look. Rita's pointy manicure has also been taken a step further. The gold talons look like they good easily become weapons if needed. Check out what the character used to look like:
It isn't just physical changes that'll be see in the "Might Morphin' Power Rangers" reboot. Banks revealed that her character has a new history in the film as well. "We wanted to give her a backstory that connects her to the new Rangers," she added.
The Power Rangers are a group of teenagers who are recruited to fight evil aliens like Rita. The new team of heroes will include the Red Ranger (Dacre Montgomery), Blue Ranger (RJ Cyler), Pink Ranger (Naomi Scott), Yellow Ranger (Becky G) and Black Ranger (Ludi Lin). The first photo of the group debuted earlier this year, but their uniforms haven't been revealed yet. Fans are still waiting to see if the Power Rangers' costumes go through as much of a change as Rita Repulsa's look.
"Power Rangers," directed by Dean Israelite, is scheduled to hit theaters on March 24, 2017.
© Copyright IBTimes 2023. All rights reserved.