'Power' Season 3 Spoilers: Ghost Sleeps With Tasha; Who Died In Episode 9 'I Call The Shots'? [RECAP]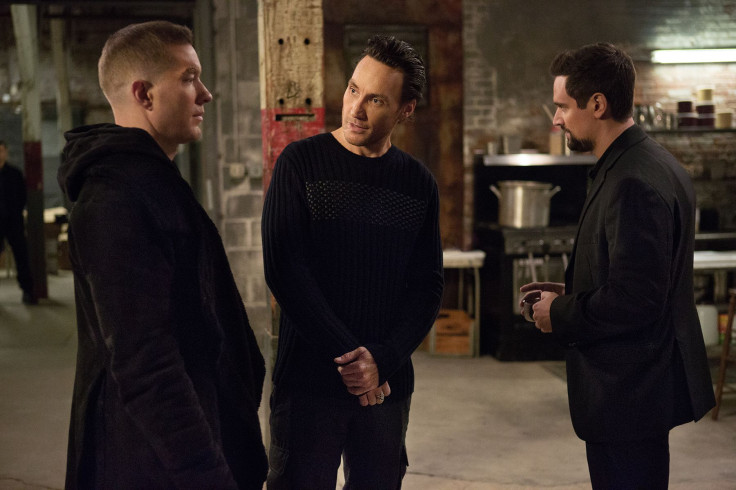 "Power" Season 3 is just an episode away from the big finale, which is already being set up as a showdown between James "Ghost" St. Patrick (Omari Hardwick), Milan (Callan Mulvey) and Tommy (Joseph Sikora).
In "Power" Season 3, episode 9, titled "I Call The Shots," Tommy admits to Ghost that he was at Milan's hideout the previous night, before warning him to stop trying to take the drug lord down. He reminds Ghost that he chose Holly (Lucy Walters) over him, so the latter has to look out for his best interests this time. Ghost promises him that he'll lay off Milan and cooperate with him. However, the moment Tommy is out of earshot, he gets his new plan going, which is to use Ruiz (Luiz Antonio Ramos) to get rid of Milan. Ghost's plan is to have Ruiz meet up with Milan, so he can get the Serbian drug lord on tape admitting his crimes.
St. Patrick then heads over to Tariq (Michael Rainey Jr.) and Raina's (Donshea Hopkins) school, where he gives a speech during the Career Day fair organized by Tasha (Naturi Naughton). He's a hit with the kids, and even Tasha is moved when he shares how his family suffered as he strived to become the high-level nightclub owner he is today. But while his father is speaking, Tariq texts "Slim," a.k.a. Kanan (Curtis "50 Cent" Jackson), that he wants to meet up after school, even though he'd been told by Dre (Rotimi) not to spend time alone with Kanan. Later, Kanan manages to manipulate Tariq into stealing a pair of expensive sneakers.
Kantos (Adam Huss), Ghost's former manager, drops by Truth and tells him that he's now working for Andy (Sam Underwood) and Alby (Gus Halper), St. Patrick's competitors. He then demands for the VIP guest list he built for Ghost. The following day, St. Patrick heads over to his rivals' venue — where a big party is happening — in order to give Kantos the list. While he's there, the police show up with a search warrant and find Milan's drugs stashed in the ceiling of the premises. Andy and Alby are led away in handcuffs by police, confused and flummoxed by the proceedings. It turns out Ghost and Tommy sold Milan's drugs in their establishment instead of Truth, and that St. Patrick had Julio (J.R. Ramirez) plant drugs in the rival club.
After Ghost succeeds in ruining his competition, he goes home to Tasha, who is impressed with his efforts to get back into the Bassetts' good graces. Ghost says that he'll always protect her and their children, which leads to them sleeping together. Later, Ghost tells Tasha about his plan to use Ruiz to unseat Milan, and this makes Tasha upset. She demands for him to leave, before calling Tommy and telling him about Ghost's plan. Tommy, who is at Milan's place with Ruiz at the time, assures her that he will take care of it.
Tommy offers to drive Ruiz home later after dismissing his driver. He stops by an overpass, pretending to have car problems, before stabbing Ruiz. "Ghost did this to you," Tommy tells him as he pushes the blade into Ruiz's stomach.
When they meet up later, Tommy immediately confesses to Ghost that he killed Ruiz. Shocked by the turn of events, St. Patrick says that he'll have to find another way to take down Milan, but he'll need more time. However, Tommy tells him that he'll "call the shots" from now on if they are going to get rid of Milan. It looks like Tommy might be about to betray Ghost, however, as he sings a different tune when he meets up with Milan and his gang later. He reassures the Serbian drug lord that he's on their side, before announcing that they need to get rid of St. Patrick.
It looks like Ghost will have his work cut out for him in "Power" Season 3, episode 10, when Tommy teams up with Milan to take him down. Kanan also seems to be getting closer to succeeding in manipulating Tariq into turning against his father, while Greg and the FBI are honing in on St. Patrick and Angela (Lela Loren).
Will Tommy kill Ghost? Find out what happens when "Power" Season 3, episode 10 airs Sunday, Sept. 25 at 9 p.m. ET on Starz.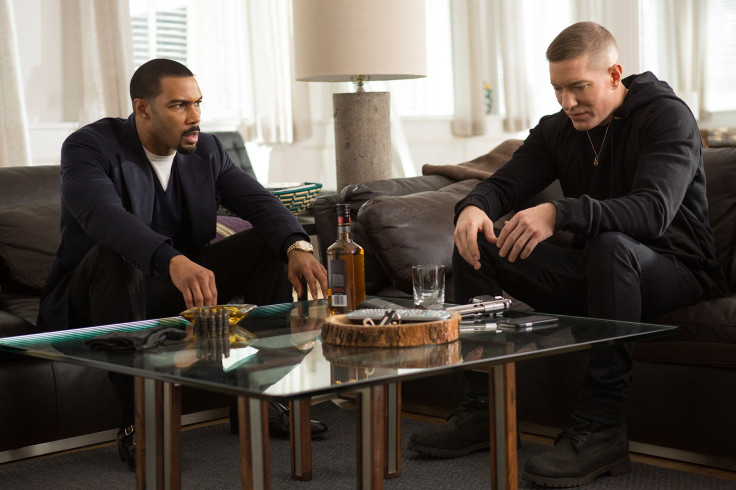 © Copyright IBTimes 2023. All rights reserved.