'Power' Season 4 Spoilers: J.R. Ramirez Talks Julio's Death, Set Injury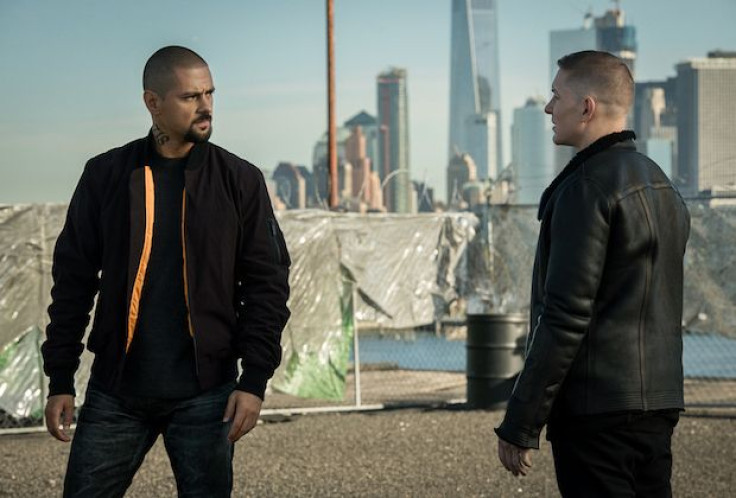 "Power" Season 4, episode 6 had a lot of shocking twists, including two major deaths — Jukebox (Anika Noni Rose) and Julio (J.R. Ramirez). While Jukebox was shot by Kanan (Curtis Jackson) in order to save James "Ghost" St. Patrick (Omari Hardwick) and his son Tariq (Michael Rainey Jr.), Julio was set up by Dre and killed by his own fellow Toros Locos.
In a new interview with TV Line, Ramirez opened up about his character's final moments in "Power" Season 4 and some troubles he encountered filming the scenes. In "Power" Season 4, episode 6, Dre lured Julio into a warehouse with the promise of a potential deal to make more money, but the former had actually teamed up with Cristobal to get rid of him. Julio didn't go down easy, however, managing to take down three of his former gang mates before he ultimately took a blade in the chest.
Like his character, Ramirez apparently hadn't walked away from the fight scene unscathed as he had injured himself during the filming. "I broke my hand five hours into [the shooting of the death scene] without knowing," he told the publication.
READ: Julio Dies, Kanan Saves Ghost In 'Power' Season 4, Episode 6 [RECAP]
Ramirez got injured while filming the scene where Julio gets his Achilles' heel sliced. The prop lead pipe he had been holding got stuck on his pinky, and when he fell to the ground, "my chest broke the fall. I heard a 'pop!' right away, but I thought I was fine… until 30 minutes later." The break later required surgery.
"Power" co-star Joseph Sikora did not have scenes to shoot on the day Ramirez filmed Julio's final scene, but the former came to the set of the Starz series to show support for his friend. "He was like, 'You know you've got stunt doubles, right?'" Ramirez recalled of the moment Sikora saw his swollen hand . "I was like, 'It's my last day, man!'"
Even as he was bleeding to death, Julio fought for his life until the very end. Speaking of the bloody, gasping crawl Julio did, Ramirez explained, "They really wanted it to feel like he was not going to give up. He was going to fight until that last breath. I tried to give it everything I had in my body."
As for Dre, Ramirez described the power-hungry up-and-comer as a "total snake." "Julio was in way over his head this year… All he wants is to move up and do right by Tommy and Ghost and the organization, be respected, have a seat at the table," the actor said of his character. "He gave [Dre] the benefit of the doubt, and in the game, you can't really do that."
READ: Ghost Keeps Identity Hidden As Threat Of Death Row Looms In 'Power' Season 4, Episode 2
Following his exit from "Power" Season 4, Ramirez confirmed that he bagged a role in the upcoming second season of Marvel's "Jessica Jones." According to the actor, he has been "holding secrets since March" about his new role.
Ramirez will apparently play the role of single father Oscar, who is the new superintendent in Jessica's building, Entertainment Weekly reported.
Are you excited to for Ramirez's "Jessica Jones" Season 2 debut? What did you think of Julio's death in "Power" Season 4, episode 6? Share your thoughts below.
© Copyright IBTimes 2023. All rights reserved.