Powerball Results 2017: How To Play And Check If You Won $337M Lottery?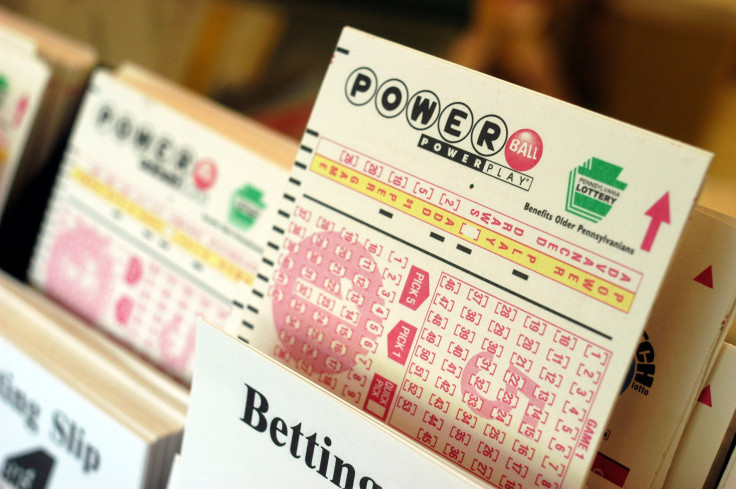 Wednesday recorded one of the highest Powerball jackpot prizes in the recent history with the payout reaching $304.6 million. Although the results have been disclosed, no one has come forward to claim the ultimate reward, which means that the prize money has now climbed up to $337 million.
In case you have unwittingly been sitting on a multi-million dollar winning a ticket, the Powerball results Wednesday night were 4, 33, 39, 46, 60, Powerball: 06 and PowerPlay: 3X, according to California Lottery.
The last time the Powerball winning amount was this huge was in Feb. 22, 2017 when an anonymous Purdue University graduate working at a Lafayette manufacturing facility in Indiana took home $435.3 million. It was hailed as the 10th largest lottery jackpot in the history of Powerball, according to Hoosier Lottery.
When a spokesperson for the winner described the moment that the winner knew that he had won the Powerball jackpot in the following manner:
"He checked the numbers online, searched his ticket, stopped, and reread the ticket several times, and was stunned to realize he won! ... Once he saw the numbers matched, he couldn't sleep. He tried calling his brother later that morning, but he didn't answer. He then called his dad, who joked, 'I thought you were calling to say that you won the lottery?' to which the winner replied, 'Maybe I did!'"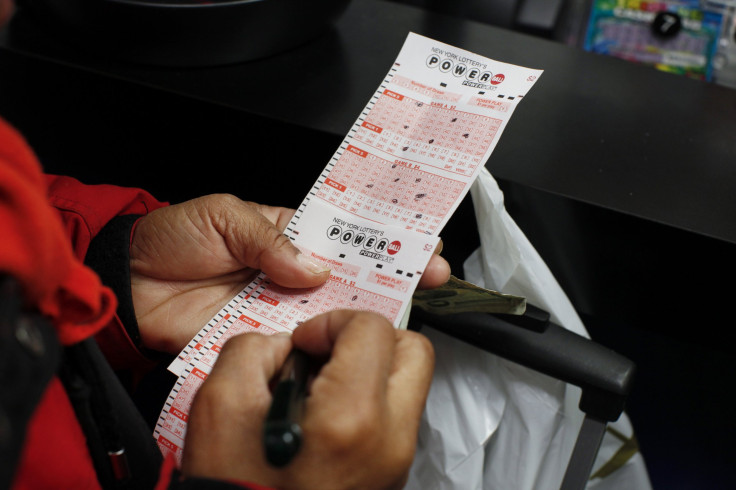 The Powerball jackpot was last won April 1, which makes Wednesday the 17th drawing without a winner (although there is still time for a winner to come forward with the winning ticket).
Each Powerball ticket costs $2. While the odds of winning a Powerball prize are one in 24.9, the chances of winning the jackpot are 1 in 292,201,338 million.
Powerball drawings are held every Wednesday and Saturday at 10:59 p.m. EST (09:59 p.m. EDT). It held in 44 states plus the District of Columbia, Puerto Rico and the Virgin Islands.
Read: Powerball Winner: Indiana Purdue Graduate Wins $435.3 Million Lottery
How To Play Powerball
If you have never tried your hand at playing Powerball, you might want to start by getting in contact with a Powerball retailer near your house, according to California Lottery.
Traditionally, players are asked to pick five lucky numbers from 1 to 69 and one POWERBALL number from 1 to 26 on a POWERBALL play slip. One can also opt to play with randomly generated numbers with Quick Pick.
A player is free to choose as many play slips as he/she wants. Additionally, if one wants to stick to the same set of numbers for consecutive draws, one has to select Advance Play.
The only thing left for the player to do is to buy the customized play slip from the store clerk along with $2 for each play to receive a Powerball ticket. The Powerball ticket also serves as the receipt. Also, a Powerball ticket cannot be replaced or canceled once purchased. Hence, one has to be really sure about the numbers before they make the purchase.
Sales of tickets end at least an hour prior to the official draw.
How To Check Powerball Results
There are three ways of finding out if you won any of the Powerball prizes or the ultimate dream – Powerball jackpot.
You visit your state's Powerball website to know the results of the drawing, watch Powerball being drawn live on the television, or get the barcode on your Powerball ticket scanned at any Lottery retailer.
© Copyright IBTimes 2023. All rights reserved.