Pregnant Woman Almost Dies Of COVID-19, Wakes Up A Month Later To Meet New Daughter
KEY POINTS
Two days after testing COVID-19 positive, the pregnant woman was hospitalized
Since her oxygen level was dropping, doctors performed a quick C-section on her
She was put on ECMO, a form of life support
A Kentucky woman, whose baby had to be delivered via emergency cesarean section as her health was deteriorating due to COVID-19, woke up after a month to finally meet her little girl. She did not get vaccinated when she was pregnant, but she's now sharing her story to educate people not to take the virus lightly and to get jabbed on time.
Michaela Dailey was 33 weeks pregnant when her whole family got COVID-19 in August 2021. Two days after testing positive for the virus, the 33-year-old woman was rushed to the hospital.
"The last thing I remember is them saying, 'We're calling your doctor we have to take the baby,' and then I woke up at UofL Health a month later," she told WHAS11.
Since her oxygen level was dropping, doctors performed a quick C-section and put her on ECMO, a form of life support.
"She was at the point where the ventilator was pushing as hard as it could and she wasn't oxygenating well enough. And the way she was progressing, I think within a day or two she probably would've passed away," Dr. Victor Van Berkel, a thoracic surgeon with UofL Health, told WLKY.
When Dailey woke up, her daughter was already a month old.
"The hardest part was waking up and I couldn't speak and I had all these tubes on me and I had no idea what was going on, so I was really just confused because the last thing I remember is where's my baby, but then I looked up at the wall and there was pictures of her so I knew she had been born," Dailey recalled.
After she was discharged from the hospital in October, Dailey began rehab under the UofL Health Frazier Rehab program. Initially, she could barely walk from her room to the living room without experiencing shortness of breath. She finally finished her rehab earlier this week.
Dailey wasn't vaccinated against the virus when she had COVID-19. She told WAVE 3 that if she could go back in time, she would get jabbed immediately.
"I'm a strong supporter of it's your decision, it's your body, but I was healthy. I was 33 years old. Would I have ever thought getting COVID would put me in the hospital almost taking a lung from me? No. If I could go back and get the vaccine I would have," she said.
Dailey is now fully vaccinated and is urging other pregnant women to get the vaccine, too.
Unfortunately, while she was recovering, her mother succumbed to COVID-19 and never got to meet her granddaughter. As for Dailey's father, he developed blood clots due to the virus.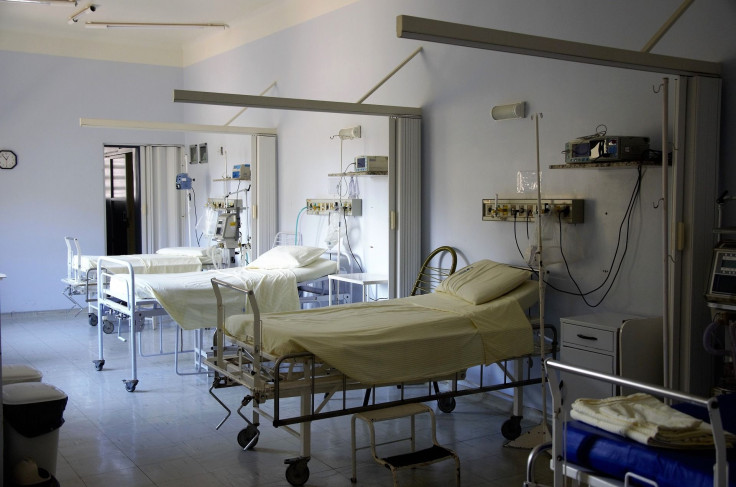 © Copyright IBTimes 2023. All rights reserved.